Poll Planks of Modi Government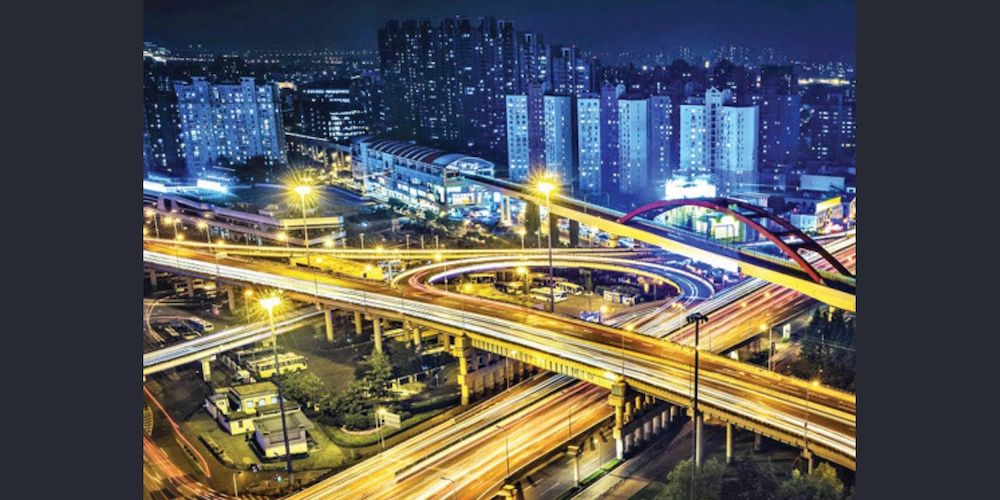 The Modi government is betting big on the reform-push to real estate, housing and infrastructure sectors to promote ease of living and to win the confidence of voters in the ongoing elections in five states followed by general elections next year. In turn, polls are providing a renewed push to these pivotal sectors which are major contributors to India's GDP.
While BJP has set urban and rural development as its main poll plank , the opposition is also veering around this poll narrative , besides of course the key political issues. Significantly, the core issue of Ram Mandir in Ayodhya will also showcase Modi government's focus on infra and urban development for uplifting the living standard of people.
There has been a significant increase in spending on urban development by the central government , from 2015-16 onwards with Modi government introducing several people- centric reforms and urban missions like PMAy-Housing for All, AMRUT, Swachh Bharat, universalisation of power and water besides metro rail, RRTS, highways, regional airports connectivity and other infra projects. There has been a 488% increase in MoHUA outlays from Rs 8000 crore in 2009-10 to around Rs 470000 crore in 2021-22.
The results are evident. On the back of a capex push to infra by the Centre, rural road construction under Pradhan Mantri Gramin Sadak Yojna (PMGSY) overshot the target (106%) during April-June 2023. By July 2023, 47 eways with a combined length of 50000 kms were operational and another 9000 kms of highways were under construction. Metro connectivity rose from 229 km in 2014 to 850 km of operational metro and 1050 km under construction. Not just that, the government is preparing to award new road projects totalling Rs 3 trillion for 10000 kms stretch before general elections as the Ministry of Road Transport & Highways (MORTH) aims to complete 12500 km highway awards by the end of FY 24. There is a record allocation of Rs 2.7 trillion to MORTH in current fiscal.
Affordable housing forms a major part of the government's social welfare schemes for the poor under PMAY. There is a report card of Rs crore urban and rural homes built by the Modi government for showcasing to voters, with 80% houses owned by women who form a formidable vote bank. There was a 9-fold increase in the construction of affordable homes, up from 13.46 lakh 1n 10 years of UPA rule between 2004 and 2014 to 1.22 crore in BJP's rule. This has been made possible by massive investment of over Rs 2 lakh crore made by Modi government in 8 years – a 10-fold increase of investment of Rs 20303 crore made by UPA government in 10 years. Total urban spend under all central schemes put together was Rs 1.57 lakh crore in 10 years of UPA compared to Rs 17 lakh crore during 8 years of BJP rule.
The investment juggernaut rolls on. The Modi government has increased the budget for rural housing underPMAY by 12% to Rs 54487 crore . PMAY-U launched in 2015 has been extended to December 2024 in order to achieve full target. Moreover, a new housing scheme has been announced for the benefit of weaker sections under which special interest rate relief on home loans will be provided to the poor. The election year budget (FY24) has a significant 33% plus YoY capital allocation with the proportion of capital expenditure going up from 12.3% in FY 18 to 22.4% in FY 24. Special assistance to states for capital investment (apperoved) reached Rs 84884 crore by July 2023 with the disbursal of Rs 29518 crore. The amount of central capex loan to states touched 94k crore in H1 2023.
In this fiscal as many as 100 big ticket infra projects of different ministries , worth Rs 5.89 lakh crore have been recommended for approval under PM Gati Shakti Scheme . In two years of its launch , the government has evaluated more than Rs 300 central and state projects worth Rs 11.58 lakh crore. Beating the poll deadline, a key infra project- a 1387 km long Eastern Dedicated Freight Corridor ( EDFC) from Punjab to Bihar, the government completed it ahead of elections. The centre is going to provide Rs 43000 crore funding push to Eastern & western Freight Corridors to meet the 54% cost escalation with total cost reaching Rs 1.24 trillion.
How crucial is the infra push for the BJP government at the Centre, is also evident from PM Modi Setting March 2024 as the deadline for all departments to set up mobile towers in all villages for achieving saturation in mobile phone coverage. Just a couple of months ahead of state elections, 90 infrastructure projects of Border Roads Organisation (BRO) worth over Rs 2900 crore spread across 11 states and union territories were dedicated to the nation.

It is not just at the central level, even at the state level, BJP is giving a big push to urban development . In Haryana, before the polls, the BJP government has launched Mukhya Mantri Shahri Vikas Yojana under which houses and plots will be made available to people belonging to weaker sections. The state government has also announced plans to launch city bus services in 9 new cities on the lines of Gurgaon and Faridabad to provide cheap and comfortable transport to the common man. These bus services will be made operational by the end of this fiscal before the Lok Sabha poll. Similarly, The Rs 10000 crore plus Dwarka expressway will be inaugurated before elections. The state government has also announced a new housing scheme to provide cheap houses to vulnerable sectors of society. In order to provide relief to thousands of home buyers of stuck affordable housing projects, the Haryana government has announced to take effective steps to get stalled projects completed. Haryana has become the first state to launch 124 schools with upgraded infra under the PM Shri Programme.
In Madhya Pradesh where BJP is contesting to retain power, the state government has been giving a big thrust to infra development- roads and power. This is clear from the annual expenditure for construction of new roads and bridges increasing 20 times to Rs 10000 crore and maintenance costs of existing roads going up 4X. The budget for infra development has shot up to Rs 56256 crore in 2023-24, against Rs 3878 crore in 2002-03. The total length of state highways increased to 14587 km in 2022-23, up from 8728 km in 2002-03. On the power front , the state government is flaunting MP as a power surplus state, making Asia's largest 750 MW capacity solar Park operational. The state government is also working on a plan to upgrade 30 small towns for socio-economic upliftment of residents. There is a big push for rail connectivity. Tail projects worth Rs 86000 crore are underway besides development and redevelopment of ii4 railway stations. Bhopal and Indore have a respective metro network of 30.95 km and 31.46 km respectively. The MP government had rushed to start the Rs 44605 crore Ken-Betwa river linking project before the just held state poll.
It is not BJP, Congress- ruled states are also flaunting their urban development initiatives. The Rajasthan government is showcasing the extension of Jaipur Metro Rail network. Further, besides laying 1223 km of sewage lines in 31 cities, and 35 sewage projects approved at a cost of Rs 5343 crore under AMRUT 2.0, the government is streamlining energy infra for domestic users and industries by replacing 1 lakh burnt and faulty transformers between April 2023 and September 2023. Tourism infra is also being revamped with the setting up Rajasthan International Centre in Jodhpur and planning another in Jodhpur, besides developing Chambal River Front in Kota.
The Congress government in Chattisgarh has been putting out full page ads about state government 's efforts towards housing development .It has been publicising Awaas Nyay Sammelan organised in September in Bilaspur where approval letters were offered to 30000 beneficiaries of Mukhyamantri Gramin Awaas Nyay Yojna, besides disbursement of first instalment of Rs 25k to 1 lakh PMAY (Rural) beneficiaries. The government has also set up 300 industrial parks across 33 districts.
To capitalize on the Ram Mandir issue, the UP government is rushing to consecrate this sacred temple in Ayodhya (BJP's major 2024 poll theme) in January, ahead of the Parliamentary elections in May 2024. This will be providing a big thrust to infra, real estate and housing development and overall economic development of the region. which BJP is showcasing . The UP government has approved infra development projects worth Rs 30000 crore for development of Ayodhya. As part of this, the new airport is being built and the railway station and bus terminals in Ayodhya are being revampedThe state government is ensuring that all these development projects are completed by December 2023 to beat the general elections deadline. On the real estate and housing front, , as a major initiative, a greenfield self contained township is being developed over 1407 acres.
Though It is to be seen how the election themes of infra, real estate and housing development play out against the more potent political issues during the polls, one thing is sure that people will be the ultimate gainers of the poll push to urban and rural development.
(NBM & CW)