Becoming A Developed Country by 2047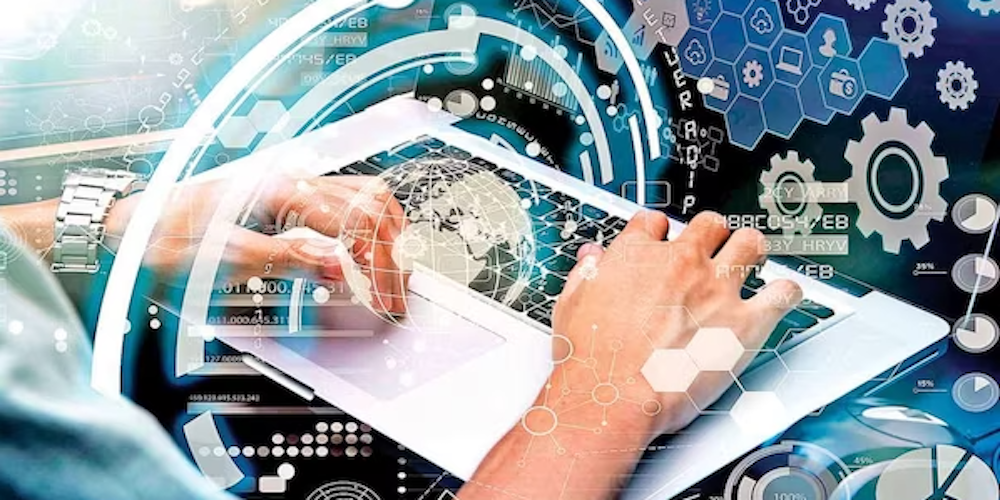 NRF will seed, grow and promote Research and Development (R&D) and foster a culture of research and innovation throughout India's universities, colleges, research institutions, and R&D laboratories
The Indian Parliament passes in its last session a highly significant Anusandhan National Research Foundation (NRF) Bill, 2023.
According to Union Minister for Science & Technology Dr Jitendra Singh, "Anusandhan National Research Foundation" will define the stature of India at 2047, the deadline that Prime Minister Narendra Modi set for India to be a developed country.
"This is a Bill which is going to have a long-term effect, long term outcomes and all of us, each citizen of India, including those sitting on the other side, are going to be stakeholders. To that extent, this is possibly history in making," he said.
The Bill will provide high level strategic direction for research, innovation and entrepreneurship in the fields of natural sciences including mathematical sciences, engineering and technology, environmental and earth sciences, health and agriculture.
The Minister said that it will also promote scientific and technological interfaces of humanities and social sciences to promote, monitor and provide support as required for such research and for matters connected therewith or incidental thereto.
The Bill will hike the R&D spending in the country. The Executive Council of NRF is mandated not only to monitor the progress of the different projects but also to analyse the accountability of the funding at different level stages.
"It envisages spending of) Rs. 50,000 crore for five years, out of which Rs. 36,000 crore, almost 80%, is going to come from non-government sources, from industry & philanthropists, from domestic as well as outside sources," Dr Singh said.
Clarifying that the Bill takes care of State Universities and Institutions by earmarking separate funds, the Minister said the bill envisages separate competition within the State Universities and Institutions with separate allocation exclusively for them.
Dr Jitendra Singh said that the NRF envisaged by PM Modi will catapult us to the league of developed nations pioneering new research in new frontiers. "Ever since Prime Minister Modi took over in 2014, he has, one after the other, taken a number of path-breaking decisions, broken several taboos of the past in order to liberate India of those self-made barriers so that we could have a global role. And he envisaged for ourselves the Amrit Kaal next 25 years. Obviously we have to live up to global parameters and that is possible only if we have the same level of competitiveness as other countries," he said.

Dr Jitendra Singh said PM Modi has proven how to break silos and work together with the private sector to unlock the vast potential of our unexploited resources. "PM Modi unlocked the Space sector, today you have Chandrayaan, 160 Startups from the private sector, in 2014 PM Modi in a decision amended the Atomic Energy Act and allowed joint ventures, today nuclear power plant coming up at Gorakhpur, Haryana," he said.
Dr Jitendra Singh said the NRF will also throw open new avenues of livelihood. "PM Modi spoke about Startup India and Standup India from the ramparts of the Red Fort and so from just 350 Startups, today we are more than one lakh. We developed the first (affordable) Covid vaccine; and from just 50 Startups in Biotechnology in 2014, we are up to 66,000," he said, adding, "He made us realise rozgar does not necessarily mean Sarkari noukri and helped us come out of that mindset."
The Act will pave the way to establish NRF that will seed, grow and promote Research and Development (R&D) and foster a culture of research and innovation throughout India's universities, colleges, research institutions, and R&D laboratories.
The Act will establish NRF, an apex body to provide high-level strategic direction of scientific research in the country as per recommendations of the National Education Policy (NEP), at a total estimated cost of Rs. 50,000 crores during five years (2023-28).
The Department of Science and Technology (DST) will be the administrative Department of NRF which will be governed by a Governing Board consisting of eminent researchers and professionals across disciplines.
Since the scope of the NRF is wide-ranging – impacting all ministries – the Prime Minister will be the ex-officio President of the Board and the Union Minister of Science & Technology & Union Minister of Education will be the ex-officio Vice-Presidents.
NRF's functioning will be governed by an Executive Council chaired by the Principal Scientific Adviser to the Government of India.
NRF will forge collaborations among the industry, academia, and government departments and research institutions, and create an interface mechanism for participation and contribution of industries and State governments in addition to the scientific and line ministries. It will focus on creating a policy framework and putting in place regulatory processes that can encourage collaboration and increased spending by the industry on R&D.
The Act will also repeal the Science and Engineering Research Board (SERB) established by an Act of Parliament in 2008 and subsume it into NRF which has an expanded mandate and covers activities over and above the activities of SERB.