Promoting Uniformity and Quality in Education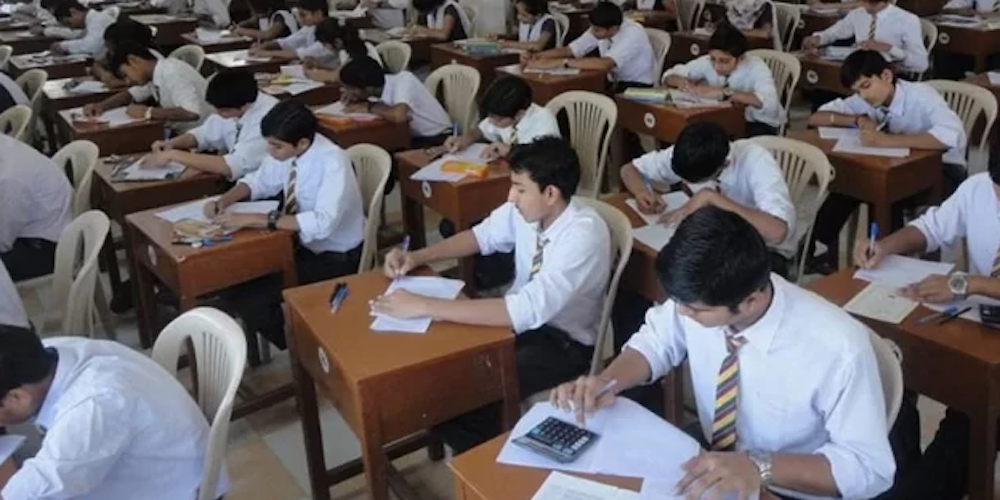 Last week, the Union Education Ministry organised a workshop in New Delhi on Monday with the aim of unifying the 60 school examination boards operating in different States and union territories under one umbrella. The workshop will study school assessments, examination practices and equivalence of boards across the country.
The workshop was a manifestation of the programme called PARAKH (Performance Assessment, Review, and Analysis of Knowledge for Holistic Development), which has been set up as the organisation under NCERT (National Council for Education Research and Training). It will work on bringing the school boards across the States and the Union Territories on a common platform.
PARAKH is supposed to act as a common platform for interaction of all concerned stakeholders in order to develop a holistic approach that ensures a fair assessment system which promotes equity in performance and equivalence in assessment of students.
The workshop was chaired by Shri Sanjay Kumar, Secretary, Department of School Education & Literacy and attended by officials from Ministry of Education, CBSE, NCERT, NIOS, NCVET and NCTE. State Education Secretaries, State Project Directors School, SCERT and officials from State Examination Boards across India also attended the meeting.
While addressing the participants, Shri Sanjay Kumar emphasized the need for equivalence of boards. In India, currently there are around 60 school examination boards that are operating in different states/UTs. The aim is to establish a unified framework that enables seamless transitions for students moving between different boards or regions. This includes aligning curriculum standards, grading systems, and evaluation methodologies to enhance the credibility, recognition of certificates, and grades obtained across boards, he added.
The workshop focused on discussion on equivalence across educational boards. Multiple stakeholders were informed regarding the conception of PARAKH. The discussion revolved around the need to reassess the prevailing rote examination culture in our education system. There is a growing realization that holistic assessments, encompassing various dimensions of a student's abilities and potential, are equally important. Further, the discussion emphasized the need for well-designed and standardized question papers, ensuring fairness and consistency across schools and boards. Additionally, there is a call to strike a balance between formative and summative assessments, reducing the burden of high-stakes examinations while effectively measuring a student's progress. An analysis of examination results of secondary and higher secondary boards was also presented.

It may be noted that PARAKH has been launched as part of the implementation of the National Education Policy (NEP)-2020 that envisaged a standard-setting body to advise school boards regarding new assessment patterns and latest research, and promote collaborations between them.
PARAKH has been tasked with holding periodic learning outcome tests like the National Achievement Survey (NAS) and State Achievement Surveys. It will work on three major assessment areas – large-scale assessments, school-based assessment, and examination reforms.
Objective
o Uniform Norms & Guidelines: Setting norms, standards and guidelines for student assessment and evaluation for all recognized school boards of India.
o Enhance Assessment Pattern: It will encourage and help school boards to shift their assessment patterns towards meeting the skill requirements of the 21st century.
o Reduce Disparity in Evaluation: It will bring uniformity across the state and central boards which currently follow different standards of evaluation, leading to wide disparities in scores.
o Benchmark Assessment: The benchmark assessment framework will seek to put an end to the emphasis on rote learning, as envisaged by the National Education Policy (NEP) 2020.
Significance
o Removes Disparity in College Admission
– It will help tackle the problem of students of some state boards being at a disadvantage during college admissions as compared to their peers in CBSE schools.
o Innovative Evaluation
– It will develop and implement the technical standards for the design, conduct, analysis and reporting of tests at all levels of school education.
o Holistic Approach
– PARAKH further aims to facilitate an inclusive, participatory and holistic approach to education, which takes into consideration field experiences, empirical research, stakeholder feedback, as well as lessons learned from best practices.
o Progressive Shift
– It is a progressive shift towards a more scientific approach to education.
– The prescribed structure will help to cater to the ability of the child – stages of cognitive development as well as social and physical awareness.