India to be the largest aviation market by 2047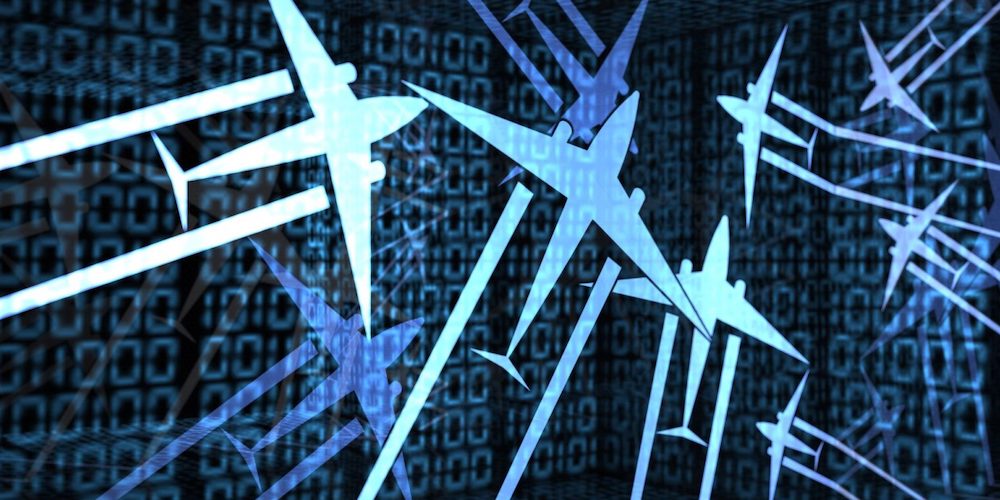 India's civil aviation market is expanding fast and if this momentum is maintained, India will become the world's leading aviation market by 2047, according to Civil Aviation Minister Shri Jyotiraditya M. Scindia.
He is reported to have said, "As India sails on its journey from the Amrit Kaal to Shatabdi Kaal (2047), Indian aviation will also transform from being the third largest domestic market/eighteenth largest international market/seventh largest domestic and international market, to become the largest aviation market globally".
Reiterating the government's commitment to creating an international aviation hub in the country, he said a large number of air services and open skies agreements inked between India and other countries would facilitate this growth target.
Shri Scindia has pointed out how the Modi government at the Centre is giving special focus on creating capacity for the country's fast-growing aviation market, by changing its role from a regulator to a facilitator.
The government has adopted a 3-pronged strategy of creating capacities, removing bottlenecks and simplifying processes, which has helped the sector to leap from 74 airports to 148 airports in the past nine years. The minister has set a target for the industry so that the number of airports, heliports, and waterdromes will go up to more than 200 in the next three to four years.
Apparently, major airports of the country are growing and many of them have already implemented the expansion plans. Currently India is connected to less than 100 destinations globally, but there is a huge potential to improve international connectivity. The government is working towards that.
Similarly, there has been growth in the small aircraft segment, with newer airports getting inaugurated under the UDAN Regional Connectivity Scheme. There is now a large order by Indian aviation companies to procure aircraft . It indicates that Prime Minister Modi's dream of creating international hubs in India will soon be a reality. This development will also enable more people from tier-2 and tier-3 cities to come to the domestic aviation map.
Incidentally, a remarkable growth in the number of passengers carried by domestic airlines has been noticed. According to the traffic data submitted by various domestic airlines, the number of passengers reached a record-breaking 503.92 lakhs, marking a substantial annual growth of 42.85% compared to the corresponding period of the previous year which was 352.75 lakhs passengers.

This remarkable surge in passenger numbers reflects the robustness and resilience of India's aviation industry, showcasing the ongoing efforts to enhance connectivity and provide convenient travel options to the citizens of our nation. The increased passenger figures indicate a growing demand for air travel and highlight the positive trajectory of the aviation sector.
Furthermore, the MoM ( Month over Month) growth rate between April 2022 and April 2023 has increased by 22.18%, underscoring the sustained momentum of the domestic airline industry. This consistent growth is a testament to the collective efforts of airlines, airports, and the Ministry of Civil Aviation in fostering a safe, efficient, and customer-centric aviation ecosystem.
In addition to the commendable growth in passenger numbers, the overall cancellation rate of scheduled domestic flights for the month of April 2023 remained at an impressively low rate of 0.47%. Also, the number of complaints per 10,000 passengers carried for the month of April 2023 has been at a low of around 0.28. This achievement is a result of the meticulous planning, operational efficiency, and proactive measures taken by the Ministry of Civil Aviation and airlines also who have ramped up their operations despite the two-year COVID-19 slowdown to ensure a seamless travel experience for passengers.
According to Shri Jyotiraditya M. Scindia, Union Minister of Civil Aviation and Steel, "The efforts of all involved have been instrumental in driving the growth of the aviation sector and positioning India as a global aviation hub. We are delighted to witness the steady expansion of the domestic airline industry, which not only strengthens our economy but also connects people across the country. The Ministry remains dedicated to fostering a conducive environment for the aviation industry to thrive and will continue to collaborate with stakeholders to facilitate sustainable growth and ensure the highest standards of safety, efficiency, and passenger satisfaction".
It is against this background that there will be a big event in January next year. Scheduled to take place from 18th to 21st January 2024 in Hyderabad, Wings India 2024, is expected to be Asia's largest event on Civil Aviation on Commercial, General and Business Aviation. Wings India 2024 will bring together various stakeholders and participants from all over the world from the aviation industry to promote collaboration, showcase innovations and explore business opportunities.