G 20 SUMMIT: IMPORTANCE FOR J&K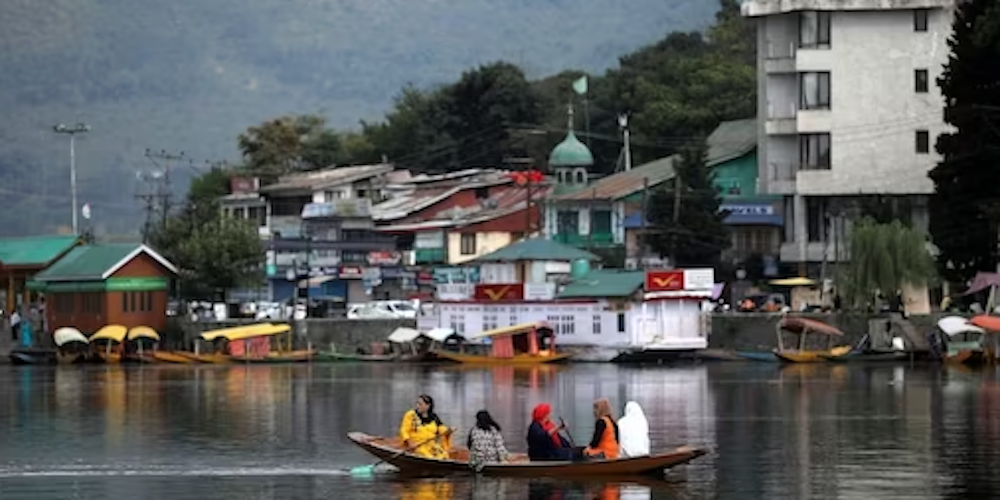 "GAR FIRDAUS BAR-RUE ZAMIN AST, HAMI ASTO, HAMIN ASTO, HAMIN AST"
The much-anticipated reaction of Pakistan on upcoming third G20 tourism working group meeting in Kashmir once again reflected their insecurities to cover its malafide intentions and incapabilities to the entire world. The reason for this is not difficult to comprehend, as Pakistan's development ideology for POK ( Pakistan Occupied Kashmir) is based on "terrorism". To keep the Kashmir pot simmering, Pakistan with this ideology can go to any extent and will never get the POK on the track of development. Flourishing Kashmir will always give a sore throat to Pakistan.
Jammu and Kashmir (J&K) is a Union Territory (UT) of India, located in the country's northern part, the economy of which is primarily services-based and agriculture-oriented. Along with horticulture and agriculture, it's a global tourist destination and important industry for Jammu and Kashmir, accounting for about 7% to its economy.The year 2022 recorded a tourism boom with lakhs of tourists, the highest footfall recorded in J&K in the last 75 years of India's Independence.In addition to traditional recreational tourism, a vast scope exists for adventure, pilgrimage, spiritual, and health tourism. With the abrogation of Article 370 &semblance of peace in Kashmir, nightlife is returning to Srinagar after more than three decades with shops, restaurants and other establishments remaining open till late in the evening and even public transport plying on various routes is a positive indicator of blooming J&K. The long-term development of J&K aims at generating economic activity within the UT and mainstreaming the UT into the national and the global economy. The most efficient way of doing this is the immediate identification of the key developmental projects that yield quick results while at the same time laying the foundation for long term growth.

The third G20 tourism working group meeting in Kashmir is also a global signal that Kashmir is open for business and a great advertisement for tourism. The recommendation of the working group is likely to give J&K an international level exposure and assist hugely in the economic development of the UT. Numerous corporate leaders, expats, businessmen, and diplomats, from Middle Eastern countries, have indeed toured J-K in the past few months to investigate opportunities to invest in the UT.
The Group of Twenty (G20), the premier forum for international economic cooperation will play an important role in shaping and strengthening architecture and governance of J&K. The importance of the G20 in Kashmir stems from its potential to provide a diplomatic platform for discussions, promote dialogue, and indirectly influence the situation through its focus on economic stability and development. Economic prosperity and improved living standards often play a significant role in reducing conflicts and addressing underlying grievances. The G20's efforts to promote inclusive economic growth and cooperation can potentially have positive spillover effects on Kashmir.
At the strategic platform, the G-20 symposium or associated discussion groups will also give a strategic signalling and geopolitical devastating blow to Pakistan and will give stimulus to further calcify our stance on J&K post abrogation of Article 370. Furthermore, the G20 Summit can be an opportunity for Western democracies to collaborate in addressing global financial dilemmas, which will eventually improve J&K's status.
The nefarious design of Pakistan to keep Kashmir unstable seems to be short lived in the age of the internet. The J&K today is blooming due to our government's clear working ideology of development and prosperity and with the outreach of social media, people across POK can very well comprehend and compare the economical difference in two mountainous regions. Therefore, stable and developing J&K is extremely important to India and the upcoming G-20 summit in Kashmir will further solidify our effort in the path of the economic development of Kashmir in particular and will further help us in becoming a strong economy.