Making India Proud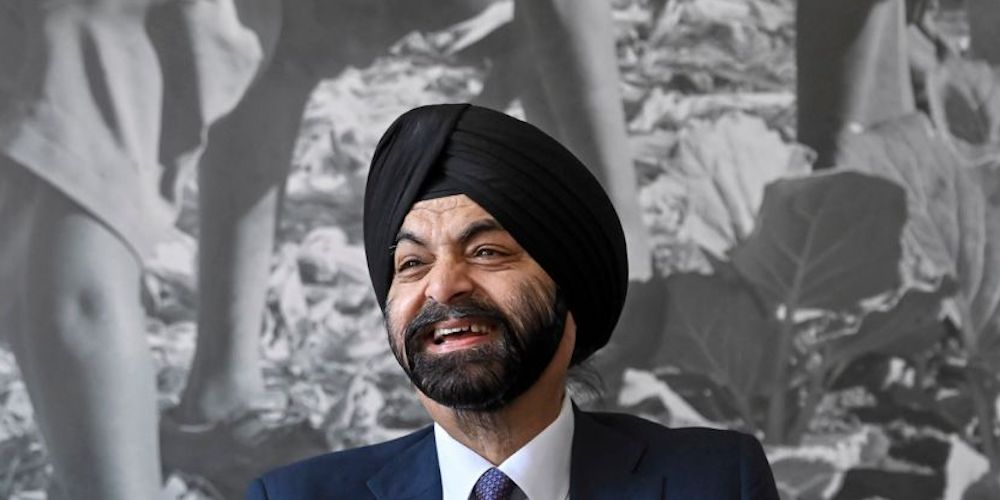 Beginning June 2, 2023, the Indian-born American executive Ajay Banga will serve the World Bank as its President for a five-year term.
Ajay Banga most recently served as Vice Chairman at General Atlantic. Previously, he was President and CEO of Mastercard, a global organization with nearly 24,000 employees. Under his leadership, MasterCard launched the Center for Inclusive Growth, which advances equitable and sustainable economic growth and financial inclusion around the world. He was Honorary Chairman of the International Chamber of Commerce, serving as Chairman from 2020-2022. He became an advisor to General Atlantic's climate-focused fund, BeyondNetZero, at its inception in 2021. Banga served as Co-Chair of the Partnership for Central America, a coalition of private organizations that works to advance economic opportunity across underserved populations in El Salvador, Guatemala, and Honduras. He was previously on the Boards of the American Red Cross, Kraft Foods, and Dow Inc.
Ajay Banga is a co-founder of The Cyber Readiness Institute and was Vice Chair of the Economic Club of New York. He was awarded the Foreign Policy Association Medal in 2012, the Padma Shri Award by the President of India in 2016, the Ellis Island Medal of Honor and the Business Council for International Understanding's Global Leadership Award in 2019, and the Distinguished Friends of Singapore Public Service Star in 2021.
In selecting Banga, the Executive Directors of the World Bank followed the selection process agreed by shareholders in 2011.
The process included an open, merit-based, and transparent nomination where any national of the Bank's membership could be proposed by any Executive Director or Governor through an Executive Director. This was then followed by thorough due diligence and a comprehensive interview of Mr. Banga by the Executive Directors.

Incidentally, the President of the World Bank Group is also the Chair of the Board of the Executive Directors of the International Bank for Reconstruction and Development (IBRD). The President is also ex officio chair of the Board of Directors of the International Development Association (IDA), International Finance Corporation (IFC), the Multilateral Investment Guarantee Agency (MIGA), and of the Administrative Council of the International Centre for Settlement of Investment Disputes (ICSID).
Every Indian is proud of Banga's achievements. Banga is a true son of Mother India.
Banga was born on November 10, 1959, in Khadki cantonment of Pune, Maharashtra, India, into a Saini Sikh family, where his father, an army officer, was posted. His family is originally from Jalandhar, Punjab.
Banga used to travel across India, due to the challenging job of his father, Lt.Gen. Harbhajan Singh Banga (Retired). He completed his schooling in Shimla and Hyderabad as his father's army posting and later went on to graduate with a Bachelor of Arts (Honours) degree in Economics from St. Stephen's College, Delhi. He has done a post-graduate programme in management at the Indian Institute of Management, Ahmedabad.
He started his career early by joining the Indian subsidiary of Nestle in India in the early 1980s. Then he moved to PepsiCo and worked splendidly toward the beverage giant's fast-food franchises launch, including Pizza Hut and KFC in India. Later his career took a major push after serving as a trainee debt collector with American multinational, Citigroup.
He has been deservedly awarded by the Government of India the highly coveted civilian honour, Padma Shri for his distinguished achievements globally and making India proud.