Green Electricity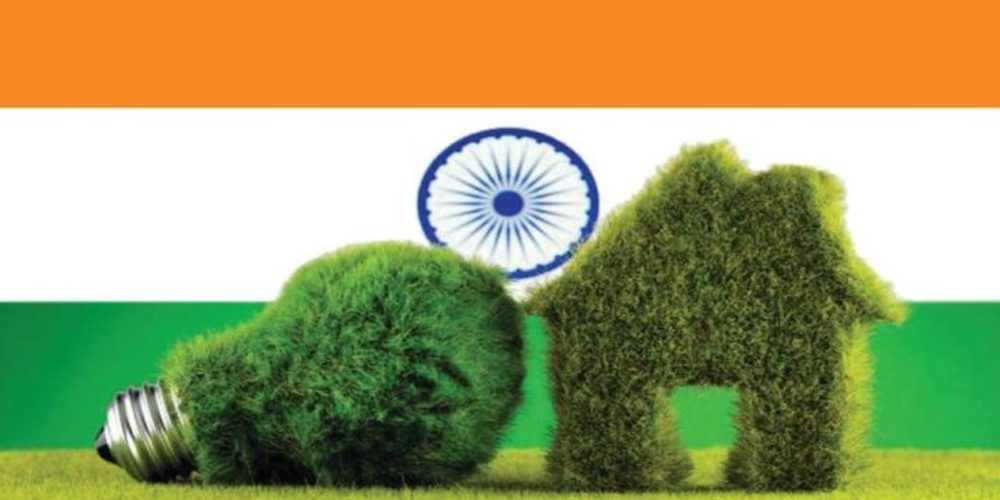 So committed is Prime Minister Narendra Modi to the idea that "Green Growth" is one of the seven top priorities of the Union Budget 2023-24 for ushering in the country's green industrial and economic transition, environmental friendly agriculture and sustainable energy. It will also generate a large number of green jobs.
The Union Budget has envisaged a number of projects and initiatives spread across various sectors and ministries viz. Green Hydrogen Mission, Energy Transition, Energy Storage Projects, Renewable Energy Evacuation, Green Credit Program, PM-PRANAM, GOBARdhan Scheme, Bhartiya Prakritik Kheti Bio-Input Resource Centres, MISHTI, Amrit Dharohar, Coastal Shipping and Vehicle Replacement.
Prime Minister Modi has urged the industry to invest in the sector and said that India had a huge potential to lead the world in green energy and generate green jobs. "This Budget will play a key role in establishing India as a lead player in the global green energy market. That is why, today, I invite every stakeholder of the energy world to invest in India", the Prime Minister said.
Expressing confidence in achieving various targets set in the budget, Prime Minister has said that India achieved the target of 40% contributions from non-fossil fuels in the installed electricity capacity nine years before the target date. He also mentioned that India achieved the target of 10% ethanol blending in petrol five months before time and emphasized that the nation strives to achieve 20% ethanol blending in petrol by 2025-26 instead of 2030.
Union Power Minister R. K. Singh believes that the Power sector is going to emerge as a major contributor of investment and growth in the country. "The country will add 325 GW of Renewable Energy capacity between now and 2030. It has the lowest cost of setting up RE capacity; and its cost of Green Hydrogen will be the most competitive in the world. The country will need at least 80 GW of Electrolyzer capacity by 2030. India is poised to transform from a net importer of energy to being a net exporter of energy", the Minister has said.
Highlighting that the country was growing at 7% and the power demand was increasing at 10%, the Power Minister adds d that enough capacity in generation, transmission and distribution was being created to take care of the growing needs of the economy. He thinks that a rather conservative estimate of 5 MMT has been projected for the Green Hydrogen by 2030 , while the country was aiming to surpass this target.
Incidentally, the Ministry of Power has taken following initiatives to deepen the market for green electricity and to provide competitive price signals:
1. For unshackling the Renewable Energy(RE) Sector, i.e. to remove barriers in availability and utilisation of RE and to address the issues that have hindered the growth of open access for a long time, Electricity (Promoting Renewable Energy through Green Energy Open Access) Rules, 2022 have been issued. The Rules reduces the Open Access limit from 1 MW to 100 kW, which paves the way for small consumers also to purchase RE and there is no limit for Captive Consumers.

2. Electricity (Promotion of generation of Electricity from Must-Run Power Plant) Rules, 2021 rules have been notified to provide that in the event of a curtailment of supply from a must-run power plant, the RE generator is also allowed to sell power in the power exchange and recover the cost.
3. Waiver of inter-State transmission charges and losses on transmission of the electricity generated from solar and wind sources of energy for the projects up to 30th June, 2025 will make the electricity purchase from renewable energy cheaper and competitive.
4. Real Time Market (RTM) was introduced in June, 2020, this allows DISCOMs/Buyers to buy power with an advance notice of one hour and meet the challenges related to grid management due to the intermittent and variable nature of RE generation.
5. Green Term Ahead Market (GTAM) and Green Day Ahead Market (G-DAM) enables procurement of green energy through Power Exchanges which is accounted towards the Renewable Purchase Obligation of Obligated Entities.
6. The Renewable Energy Certificate (REC) market has been redesigned effective from 5th December, 2022. The REC life has been increased to perpetuity with no floor and forbearance price. The market has also become fungible with a single RECs market instead of Solar and Non-Solar segments.
In addition to the existing Day Ahead Market (DAM) Segment at Power Exchange, an additional Green Day Ahead Market (GDAM) is available for allowing exclusive trade in Renewable Energy from October, 2021. The participants submit their bids in two parts, i.e., quantity and price they would be willing to buy or sell in GDAM and DAM based on their eligibility criteria. Participants have the option to choose if they would like to transfer an unselected quantity in GDAM to the DAM and can also price it differently. Market Clearing or Price Discovery takes place in a sequential manner i.e., first GDAM is cleared followed by DAM. The buyers can claim RPO credit based on the power purchased by the Buyer in GDAM. RE Sellers cleared in DAM may claim issuance of RECs. Total volume traded in GDAM from October 2021 to January 2023 is 4186.64 Million Units (MU).
Green Term Ahead Market (G-TAM) segment functioning since August, 2020 comprises contracts for trade in electricity generation from renewable energy sources. There are three sub-segments within the G-TAM market namely Solar, Non-Solar and Hydro. In Solar sub-segment, only electricity generated from solar energy sources is traded and in Non-Solar sub-segment, electricity generated from renewable energy sources other than Solar energy sources is traded and in Hydro sub-segment, only electricity generated from Hydro energy sources, which are eligible for compliance of Hydro Purchase Obligation (HPO). Under this segment RE can be traded for time horizon of intra-day, day ahead contingency, Daily, Weekly, Monthly and Any day single sided contract which provides flexible procurement of power up to 90 days as per the requirement of the participants. Total volume traded in GTAM from August, 2020 to January, 2023 is 8509.49 Million Units (MU).