ARE LIVE IN RELATIONSHIPS KILLING FAMILY ETHOS ?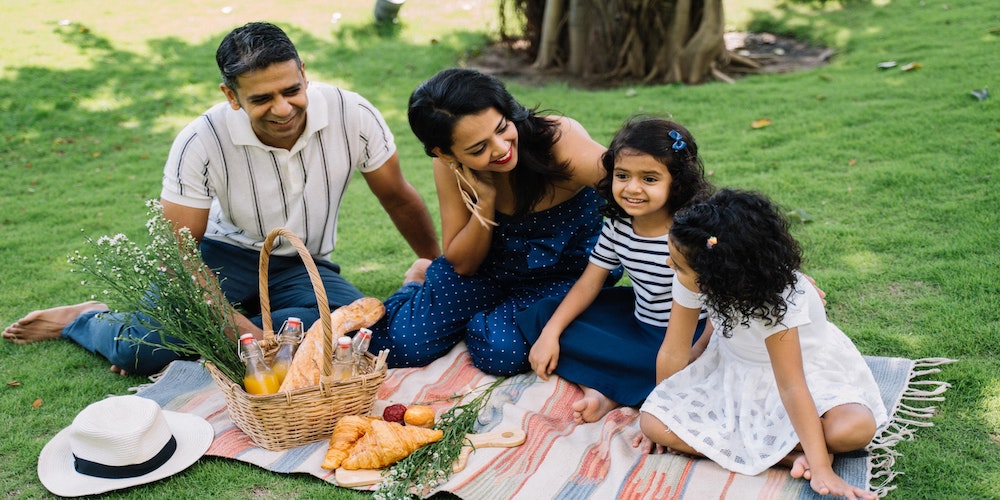 In one of the most shocking and gruesome incidents, one 28 year old Aftab Poonawala has allegedly murdered Shraddha Vikas Walker, aged 27, his Live In Partner of over three years.Not only she was strangled to death over perpetual domestic fights but the body of the victim was mercilessly chopped off into 35 pieces and allegedly disposed off late at night in a gradual fashion to avoid identification of the killer. Further investigation has revealed that the alleged killer is supposed to have followed a map / plan to dump body parts in different parts of Delhi and Gurugram.
Both were Live in partners since 2019 despite reported opposition from each other's family due to religious considerations.
2) The incident came to light when the girl's father approached Mumbai Police on September 17.He also is reported to have become suspicious about her whereabouts after a close friend of hers did not get any telephonic response from Shraddha despite trying hard. Investigation thus far has divulged that the couple had a history of disagreements in the past even while living in Mumbai. It has been also learnt that the deceased had filed a complaint of torture and threat against her partner before Mumbai Police in November 2020 also.
3) Subsequent to a bitter fight at their flat in Chhatarpur area of Delhi on 18th May, the woman partner is reported to have lost her life.Even after murder, the prime accused dared to use the mobile belonging to the victim, transferred money from her account and went a step ahead to update her social media profile, ostensively to avoid suspicion from anybody.
4) Whether the murderer has supposedly confessed to have committed the gory act or has divulged action to remove evidence on his part after the act, may draw everyone's attention for some more time. But past experience shows that everything fades away from people's memory with the passage of time. People in general or those working in odd hours in mind troubling and sucking Call centres may continue to be victims of new developments, such as, rapid use of laptops, cell phones, net, easy rather round the clock access to junk food ordered OnLine, horror movies on video, friendship sites etc.
5) Unless something drastic is done by the Government, lust for early employment resulting into short 'marital unions', ultimately leading to the dangerous phenomenon of Live In Relationship(LIR) would continue to flourish the mega cities .And that day is not far when even small towns will also become easy victims of such a practice determined to finish the very sanctity and stability of institution of marriage in India.
INDIA IS DIFFERENT FROM WEST
6) We have to understand that in India due to our very old civilisation, mores as also folk ways have withstood the test of times .Our ethos and values are, therefore, different from Western societies, wherein the practice of a couple in a relationship has been tolerated or accepted for long. Once heterosexual unions were rightly tolerated ,now homosexuals or bisexuals even are having a gala time. It is not that people entering such awkward relationships are at peace. Or else a shoot out would not have led to death of a number of people, a few days ago, in an all Gay Club in Colorado, USA.
WHAT IS LIVE IN RELATIONSHIP ?
7) LIR is a domestic cohabitation entered mutually between a major unmarried man and an unmarried woman. As some couples familiar to each other began coming and later living together in rich pockets of Western India, the issue has gradually drawn attention of the High Courts and the Supreme Court. Latter since 2006 onwards has given several rulings till date. However, neither the apex court is promoting this kind of relationship nor prescribing any prohibition.

The apex court has held that a LIR comes within the ambit of Right To Live, enshrined under the Article 21 of the Constitution of India and that such acts are permissible. It has been further held that acts of two adults living together in any case can not be considered illegal or unlawful.
8) Thus the legal definition of LIR which has emerged over a period of time, considers it as an arrangement of living under which the couples which are unmarried live together to conduct a long going relationship similar to marriage. It, however should not be confused with Cohabitation, which is an arrangement where people who are unmarried , usually couples, live together and may be involved in romantic or sexually intimate relationship on a long term or permanent basis.
9) As regards legal barriers, there is nothing like this between an unmarried woman and a married man in a LIR. However, point to be noted is that neither party should be a minor and they must be capable of providing consent and know the conditions and circumstances in which they are living/propose to live. Soundness of mind also has to be very much there in such a relationship.
MAINTENANCE & INHERITANCE RIGHTS
10) Coming to Maintenance, a woman partner is now entitled to it under Section 125 of the Cr.P.C. In the same way ,a child arising out of LIR is considered to be a legitimate child and therefore he / she is also entitled to receive maintenance from his/her father under the same section of the Cr.P.C.
Similarly, the right to inherit property of the partner is also being considered nowadays but that has to be self earned and not ancestral. At times, however, a lot of objections and disputes are bound to arise on this issue.
11) Legitimacy of marriage and children born out of such a union has been dealt with by the Supreme Court in cases, such as, S.Khushboo vs Kanniammal, Indra Sarma vs.VVK Sarma, SPS Balasubramanyam vs. Suruttayan and Tulsa vs. Durghatiya.
12) As regards inheritance of property, while the Supreme Court has given ruling in favour of woman Partner in Dhannulal vs. Ganeshram, in Bharatha Mata vs.
R.Vijaya Renganathan and Revanasiddapa vs. Mallikarjun, inheritance and ALL the rights & privileges respectively, entitlements have given/ confirmed to children born out of LIR. In a way, such children would be considered equivalent to children born out of valid marriages.
13) In our country or maybe elsewhere else, the ruling of the Supreme Court becomes law of the land and same is not only binding on the concerned individuals but law enforcement agencies have to also keep themselves abreast with such pronouncements from time to time.
However, the apex court may like to look into marital or pseudo marital cases seriously and may review or do away with its earlier stand if novo rich or mobile and work from home minded or addicted people tend to take undue advantage of the various orders.
14) Man or woman has to live within a given social system which survives due to a system of bonds and attached restrictions or responsibilities.
No one should be above society. If it was not so, why should people from the West, tilted and influenced by Indian ethos begin adopting our norms or even religion, at times ? Elements of peace and sense of brotherhood are deeply rooted in India and same also leads to according highest respect to womenfolk from times immemorial.
15) Elements of modernity leading to changing norms of society should not hit at the very roots of the time tested institutions of marriage and family. Shall we not preserve what has been passed down the generations due to good intentions ,hard work and meticulous care of our forefathers ?
(The author is former Chief Secretary, Sikkim)