PLI Scheme for Solar PV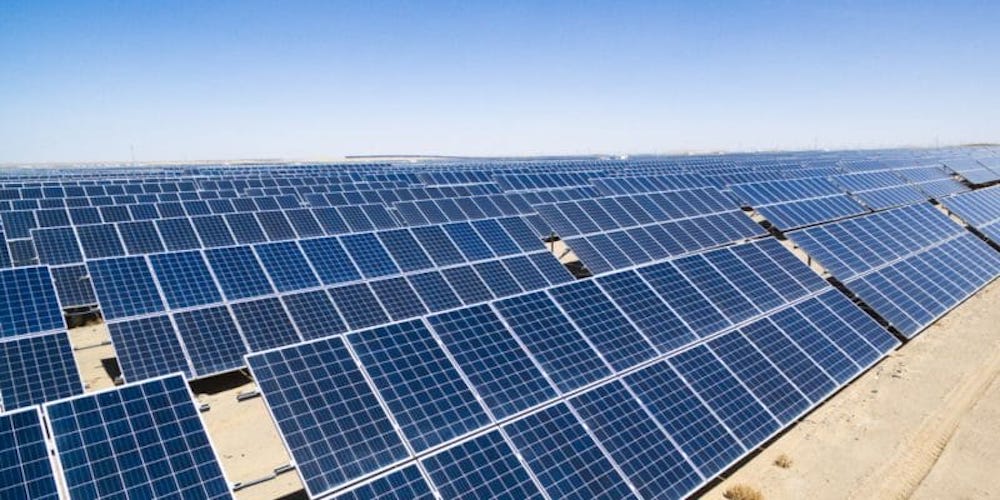 The central government has approved the Ministry of New & Renewable Energy's proposal for implementation of the Production Linked Incentive Scheme (Tranche II) on 'National programme on High Efficiency Solar PV Modules', with an outlay of Rs.19,500 crore, for achieving manufacturing capacity of Giga Watt (GW) scale in High Efficiency Solar PV Modules.
It was approved by the Union Cabinet chaired by Prime Minister Narendra Modi last fortnight
The national programme on High Efficiency Solar PV Modules aims to build an ecosystem for manufacturing of high efficiency solar PV modules in India, and thus reduce import dependence in the area of Renewable Energy. It will strengthen the "Atamnirbhar Bharat" initiative and generate employment.
Solar PV manufacturers will be selected through a transparent selection process. PLI will be disbursed for 5 years post commissioning of solar PV manufacturing plants on sales of high efficiency solar PV modules from the domestic market will be incentivised.
The outcomes/benefits expected from the scheme are as follows:
(i) It is estimated that about 65,000 MW per annum manufacturing capacity of fully and partially integrated, solar PV modules would be installed.
(ii) The scheme will bring direct investment of around Rs.94,000 crore.
(iii) Creation of manufacturing capacity for Balance of Materials like EVA, Solar glass, Backsheet, etc.
(iv) Direct employment of about 1,95,000 and indirect employment of around 7,80,000 persons.
(v) Import substitution of approximately Rs.1.37 lakh crore.
(vi) Impetus to Research and Development to achieve higher efficiencies in Solar PV Modules.

Currently, India's annual installed solar PV manufacturing capacity is 3 GW for solar PV cells, 10-15 GW for High Efficiency Solar PV Modules, 5 GW for solar inverters while we have no manufacturing capacity for "polysilicon/wafer/ingots", another critical component in case of solar power systems.
The government plans to create an additional domestic manufacturing capacity of 25GW each of solar cells and modules, and 10GW of wafers by April 2023.
The government's decision comes in the wake of some of the big challenges facing the solar power generation in the country and hopefully the result will be positive.
The challenges before the industry are manifold. Here, the most important challenge happens to be high import dependence that is not limited only to solar PV cells and modules. Incidentally, China accounts for over 80% of India's import bill for solar PV cells and modules.
Besides, several raw materials such as silicon wafers, metallic pastes of silver and aluminium to form the electrical contacts too, are almost 100% imported.
Second challenge is low efficiency. Currently in India, 90% of the current solar photovoltaic (PV) panel installations are based on crystalline silicon, which maxes out at about 22% efficiency. Of course, there are other technologies being developed such as 'Perovskite crystal coated panels' which can bring up this efficiency to about 27%.
Third, there is the factor of obsolete technology. The majority of domestic production (60-70%) of solar PV in India employs multi-Si module technology – which is nearing obsolescence, leading to low capacity utilization in factories.
Fourthly, competitiveness is also an issue. Out of the 15 GW of module manufacturing capacity, only 3-4 GW of modules are technologically competitive and worthy of deployment in grid-based projects.
Fifthly, there is poor R&D. India has hardly invested in creating high-quality high-TRL technology centers such as IMEC Belgium or the Holst Centre in the Netherlands, which can help the industry to try and test the technologies in a cost-effective manner.
Finally, lack of cohesive renewable energy policies among centre and state governments and frequent fluctuations in policies have stalled the growth of solar installations mainly in the open access and rooftop solar market in India.