Electrifying the future of clean mobility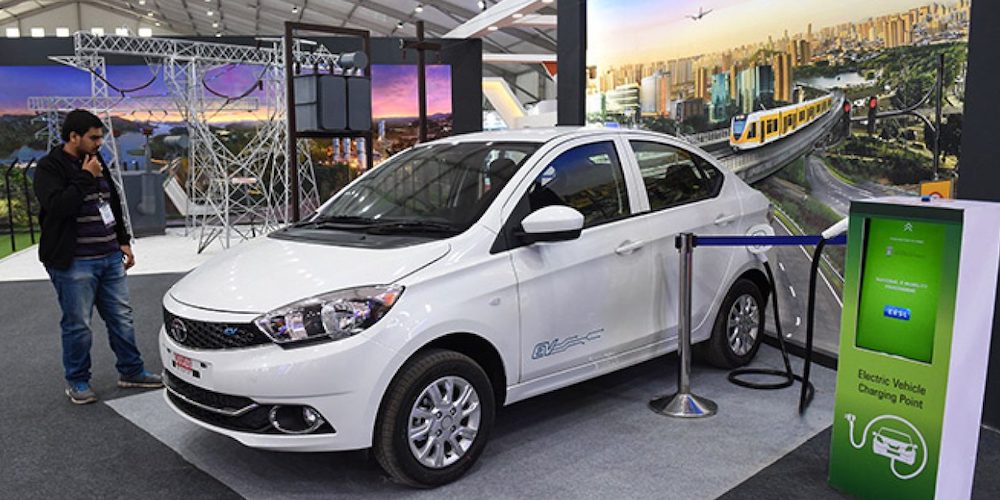 September 9 was observed as World EV (Electric Vehicle) Day to reiterate the importance of clean mobility across the globe. Electric vehicles are slowly transforming into the dominant form of transportation with major countries in the world pledging to switch to electric and setting zero-emission goals.
The year of the pandemic marked the first year when the World EV Day was celebrated, and since then, the day stands massive as a global campaign for making EV the norm.
While Norway leads the world as a country which uses maximum EV on its roads, it is China that is the top producer and seller of electric vehicles.
Going by the trend, as per a Statista report, China is projected to be the world leader in terms of electric vehicle production over the next few years. The Asian country is projected to produce roughly 1.3 crore battery electric vehicles (BEV) by the year 2023. As per reports, China has sold more EVs in the year 2021 that the rest of the world combined.
According to the data from previous years, China has sold 51.7 percent of the EVs produced in the world, which amounts to a total of 3,519,054.
What about India?
In India, this number stood at 3,30,000 units. However, in the growth vector, India performed quite well with a growth of 168 percent as compared to 2020. India's goal to "electrify" transportation and mobility is progressing at a steady pace.
According to a report by the Society of Indian Automobile Manufacturers (SIAM), total passenger vehicle and two-wheeler sales were up by 11.12 per cent and 10 per cent respectively in July 2022 compared to the same month in 2021, while utility and three-wheeler clocked 10.51 per cent and 72 per cent growth respectively for the same corresponding period.
However, the EV industry still has a long way to go before it can make a dominant run in the Indian automotive ecosystem, say industry leaders.
The global automotive industry is undergoing a paradigm shift at present, exploring alternative fuels and renewable energy options with the objective to drive "clean mobility" and cut down on carbon emissions. "Electric vehicles are among the key drivers of a sustainable energy future as it will help us to achieve our carbon-neutral goal. Be it country, utility, industry, infrastructure or society, it will require us all to collaborate, co-innovate and co-create EV ecosystem," highlighted Mr Akilur Rahman, Chief Technology Officer, Hitachi Energy India.
To make e-mobility a more compelling prospect, it is very important for charging stations to be built in all cities and rural areas of India, just like petrol pumps. Highlighting the fundamental importance of charging infrastructure, Mr Virendra Goyal, Head – Business Development (EV), Tata Power, stated: "Development of an easy, accessible charging infrastructure is absolutely essential for large scale adoption of EVs."
Elaborating on the idea, Mr Ravi Kumar Panga, CEO & Director, Causis Group, commented: "EVSE is a core component of a healthy EV ecosystem and requires adequate planning and dedicated electrical infrastructure at various levels of the distribution grid."
Proper compliance with standards and regulations for battery safety announced by the Indian government will also be an essential factor in encouraging consumers to switch to EVs. As Mr Atul Arya, Head – Energy Systems Division, Panasonic Life Solutions India, suggests: "Better safety and reliability would drive consumer acceptance and demand for electric vehicles."

Arya reminds how the Brihanmumbai Electric Supply & Transport Undertaking (BEST) carries around 4.5 million passengers every day on buses including those operated by diesel which add to citywide air pollution alongside the autonomous petrol and diesel-run vehicles. Government's recently proposed plan to make BEST buses "100% green energy based" will contribute to more inclusion of electric buses in the fleet.
Advocating the electrification of public transport, Dr Kanakasabapathi Subramanian, Senior Vice President – Product Development, Ashok Leyland, points out, "Clean mobility in the public transportation segment will be significant in lowering emissions, as public transport accounts for a large portion of all transport."
Taking a step towards this initiative, Mr Mahesh Babu, Chief Executive Officer, Switch Mobility, said: "The ultimate aim of electrification is to achieve net zero. Let me give you an example – an electric double-decker bus would reduce about 70 tons of CO2 per bus per annum. Switch is planning to run about 200 electric double-deckers in Mumbai which will save a substantial amount of CO2 in the environment. It is equivalent to planting 86,000 trees per annum in Mumbai."
Also showing commitment to sustainable, green and clean mobility solutions, VE Commercial Vehicles (a joint venture of Volvo Group and Eicher Motors) said that they aim to accelerate the transition to environment-friendly, made-in-India electric vehicles. Mr Akash Passey, President, VE Commercial Vehicles, said: "To improve EV adoption and to provide a smoother transition from the current diesel vehicles to electric vehicles, we have not only been deploying and maintaining electric buses across the country, but are also helping in our own small way transport bodies to set up charging stations as well as the supporting infrastructure".
Sharing this sentiment Mr Suresh KV, President & Regional Head, ZF India, added: "We continuously pursue the goal of a cleaner and more efficient transportation, and to that effect, we develop and manufacture components along with network systems for electro-mobility."
These industry stalwarts will share the dais alongside NITI Aayog officials as speakers of the second annual edition of E-Mobility India Forum powered by NGV India Summit at Le Meridien, New Delhi on 29 and 30 September 2022.
The two-day forum will address some of the most crucial industry-focussed topics, such as: Understanding consumer attitudes and perceptions towards EV adoption, localisation, developing charging infrastructure, new business models powered by the EV ecosystem and discussion on safety concerns, standardisation and regulatory needs of EV industry as well as a detailed market overview and trend forecast.
Gearing up for the second annual edition of the conference, Mr Raj Manek Executive Director and Board Member, Messe Frankfurt Asia Holdings Ltd, shares about India's switch to e-mobility: "To reduce India's reliance on fossil fuel vehicles and encourage mass adoption of EVs in India, there are several challenges that must be resolved. From setting up strong policies and framework, to reducing battery costs, to building a well-allocated charging infrastructure, E-Mobility India Forum will bring decision makers and industry experts to address critical issues and exchange ideas that will enable EV industry in India to reach its true potential."
The switch to electric vehicles will be a big boon for India, allowing one giga tonne of reduction in carbon dioxide emissions and lowering oil imports by billions of dollars.