Enrolment of village girl students for Higher Education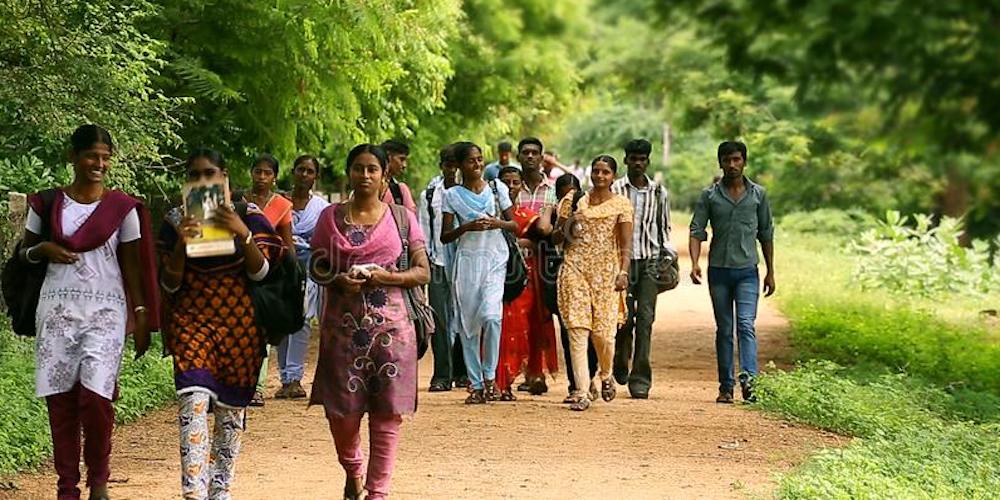 The Ministry of Education, University Grants Commission (UGC) & All India Council for Technical Education (AICTE) are implementing various schemes to encourage girl students in the country including in villages and rural areas for enrolment in higher Education i.e. Central Sector Scheme of Scholarship for College and University Students (CSSS), Post Doctoral Fellowship for Women, Swami Vivekananda Single Girl Child Fellowship For Research In Social Sciences, Indira Gandhi Postgraduate Scholarships for Single Girl Child, Pragati Scholarship Scheme, Saksham Scholarship Scheme, Development of Women's Studies in Indian Universities and Colleges, and AICTE LILAWATI AWARD on Women Empowerment.
The Ministry of Education, UGC & AICTE give wide publicity to these schemes.
UGC has issued Minimum Standards and Procedure for Award of M.Phil/ Ph.D Degrees Regulations, 2016 , to allow a relaxation of one year for M.Phil and two years for Ph.D.
Women candidates may be provided Maternity Leave/Child Care Leave once in the entire duration of M.Phil./Ph.D. for up to 240 days.
In case of relocation of an M.Phil/ Ph.D. woman scholar due to marriage or otherwise, the research data shall be allowed to be transferred to the University to which the scholar intends to relocate.
To improve Gender Balance in Undergraduate Programmes in IITs, supernumerary seats have been created thereby increasing female enrolment from 8% in 2016-17 to 19.72% in 2020-21.

While this development is a healthy one, facts however remain that there are still many hurdles for the rural women enrolling in higher education in India. These are:
1. Difficulties in pursuing higher education because of unplanned family
2. Importance is not given to girls students in giving higher education
3. Parent feel that they don't support economically in future
4. Even after getting higher education parents feel that they are meant for home guards.
5. Parents fix marriage while continuing the higher education.
6. Not getting success in higher secondary education so parents refuse to send them to higher education.
7. Face difficulty because the higher education is given in two sessions morning and evening
8. Interesting subject branch is not available in the educational institutions.
9. Importance of higher education is not known by parents.
10. No adequate transport facilities in remote areas.
11. Parents feel that higher education is more experience
12. Not getting proper guidance to know the importance of higher education.
Thus, rural participation in higher education faces additional hurdles of culture and tradition that present against girl students post-secondary education opportunities and the cultural problems are more among rural girl students. Old traditions of protection of young women's subordination to their husbands and the place of women in society as Focused on the Home and child rearing are still very strong.
Poor rural communities think that education is not for them but only for the privileged castes. Enrolment in tertiary education is also very low. The opportunities for higher education are very important. But Girl students could not avail this opportunity. Until and unless they also have opportunities to earn, to pursue and participate in a democratic way and they cannot develop as an independent individual. Girl students suffer because of discrimination and inequality treatment. Therefore, Girls children must be encouraged to enhance their awareness in getting higher education and they must be trained to develop their status. This task needs participation beyond that of the Education ministry. Hopefully, the Modi government is aware of it.