A Great Military Reform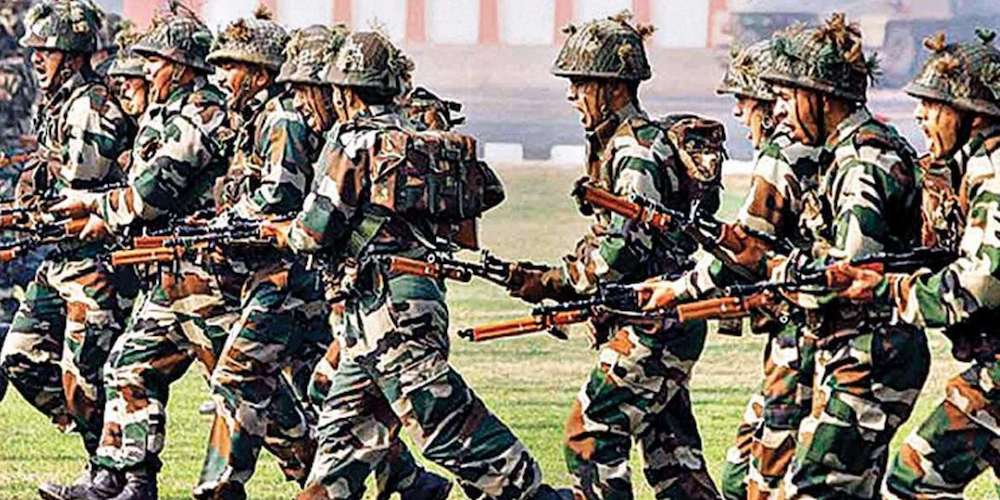 The Narendra Modi government has taken a revolutionary step by announcing the "Agnipath" scheme for the recruitment of youth in the Armed Forces. 46,000 of the young persons in the age group of 17.5 to 21 years will be recruited this year (2022) and will be called "Agniveers".
Once this scheme is implemented, the average age profile of Indian Armed forces, which is between 30 and 34 years at the moment, will come down by about 4-5 years, making the Indian military "young and fit".
Upon the completion of four years of service, 25 percent of Agniveers in a batch , depending on their performance, will be enrolled in regular cadres of the Armed Forces. They would be required to serve for a further engagement period of minimum 15 years and would be governed by the existing terms and conditions of service of Junior Commissioned Officers/Other Ranks in the Indian Army and their equivalent in Indian Navy and Indian Air Force.
During their four years of service, Agniveers will be given an attractive customized monthly package (Rs.30,000 in the first year with annual increments so as to have Rs.40000 in the fourth year) along with "Risk and Hardship allowances" as applicable in the three services. Each month they will be providing a fixed sum to a "Corpus Fund" and this amount will be equally matched by the government.
On completion of the engagement period of four years, Agniveers will be paid one time 'Seva Nidhi' package which shall comprise their contribution including accrued interest thereon and matching contribution from the Government equal to the accumulated amount of their contribution including interests. The 'Seva Nidhi' will be exempt from Income Tax.
Post their stint of four years, the Agniveers will be infused into the civil society. They will be assisted in getting absorbed in paramilitary forces and other civilian jobs. And if they want to be entrepreneurs, the 'Seva Nidhi' of approximately Rs 11.71 lakh would be of great help to them.

Notably, the Agnipath idea was mooted by Prime Modi in December 2015. The budgetary constraints happen to be a major factor for this decision. For instance, India's defence budget for 2022-23 is Rs. 5.25 lakh crore, of which Rs. 1.2 lakh crore is for pension component, let alone the salaries. No major country can afford to have such adverse capital to revenue expenditure and pension bill ratios. More important is to have money available for modernisation of the forces that includes badly needed new platforms and weapon systems.
In fact, in the last 25 years, all major armed forces of the world have made deep cuts in manpower. Way back in 2003, China decided to trim down its then 2.5 million-strong force. President Xi Jinping has repeatedly talked of reorganizing China's military to create a leaner army. At the moment, its army is 2.3 million strong. Xi reportedly wants to bring it under one million.
In 2012, Great Britain announced a 20 percent cut, reducing its strength of the Army to 82,000 combatants by the end of the decade. And going by the UK 2021 Defence Review, entitled 'Defence in a Competitive Age', the United Kingdom's Army is about to shrink further to by 10,000 soldiers so as to augment and modernize technological investments.
Rejecting the theory of classic hard power and troop size, Russia under President Vladimir Putin has turned its military into a lean and quick-strike force. Now-a-days, Russian soldiers fight out of brigades, not large divisions.
Similarly, the United States has decided to have smaller and leaner armed forces, given the financial constraints that the country is facing right now. The Pentagon has been asked to massively cut its budget running into several hundred billion dollars. The US Army is reportedly preparing to downsize 40,000 more active duty personnel from 490,000 to 450,000.
It is to be noted that a leaner military does not mean a weaker military. The reduced manpower will leave more resources for the capital expenditure so as to have new technologies and smarter systems such as ISR (Intelligence, Surveillance, and Reconnaissance) and unmanned systems, in space and, in particular, in cyberspace capabilities. With better hardware, Indian armed forces can be more agile, flexible, lethal, innovative and creative. Its extended technological edge can be more lethal for the enemies than the numerical strength.
Viewed thus, the Agnipath scheme deserves a big welcome.