Government lifts "Export Prohibition" on Bamboo Charcoal for Higher Profitability of Bamboo Industry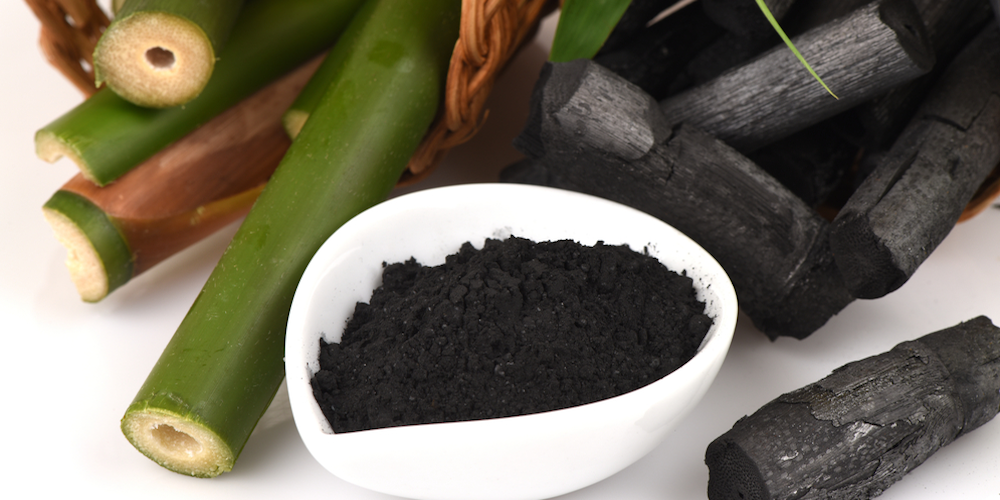 The Union Government has lifted the "export prohibition" on bamboo charcoal, a move that would facilitate optimum utilization of raw bamboo and higher profitability in the Indian bamboo industry.
Khadi and Village Industries Commission (KVIC), which is supporting thousands of bamboo-based industries in the country, was persistently requesting the Government to lift the export restriction on bamboo charcoal. Chairman KVIC Shri Vinai Kumar Saxena had written to the Minister of Commerce and Industries, Shri Piyush Goyal, seeking to lift the export restriction on bamboo charcoal for the larger benefit of the bamboo industry.
"All the bamboo charcoal made from bamboo obtained from legal sources are permitted for export subject to proper documentation/certificate of origin proving that the bamboo used for making charcoal has been obtained from legal sources," read the notification issued by the Directorate General of Foreign Trade (DGFT).
Chairman KVIC, Shri Saxena thanked Minister of Commerce and Industries, Shri Piyush Goyal for the policy amendment saying the decision would reduce the high input cost of raw bamboo and make the bamboo-based industries, mostly in the remote rural areas, financially profitable. "Bamboo charcoal has a huge demand in the international market and lifting of export prohibition by the government will enable the Indian bamboo industry to tap this opportunity and exploit the huge global demand. This will also ensure optimum utilisation of bamboo waste and thus contribute to the Prime Minister's vision of Waste to Wealth," he said.
Notably, the Indian bamboo industry, at present, is grappling with extremely high input cost owing to inadequate utilization of bamboo. In India, bamboo is mostly used in manufacturing of Agarbatti wherein, a maximum of 16% is used for manufacturing of bamboo sticks while the remaining 84% of bamboo is a complete waste. As a result, the Bamboo input cost for Round Bamboo Sticks is in the range of Rs 25,000 to Rs 40,000 per MT as against the average Bamboo cost of Rs 4,000 to Rs 5,000 per MT.
However, export of bamboo charcoal would ensure complete utilization of the bamboo waste and thus make the bamboo business more profitable. Bamboo charcoal for barbeque, soil nutrition and as a raw material for manufacturing activated charcoal, has great potential in international markets like the USA, Japan, Korea, Belgium, Germany, Italy, France and the UK.
Earlier, in order to create more employment in bamboo-based industries, particularly in Agarbatti industry, KVIC, in 2019, had requested the Central Government for policy changes in import on raw Agarbatti and import duty on round bamboo sticks that were heavily imported from Vietnam and China. Subsequently, in September 2019, the Ministry of Commerce "restricted" the import of raw Agarbatti and in June 2020, the Ministry of Finance increased the import duty on round bamboo sticks.
It may be noted that even though bamboo charcoal has only recently been placed within skincare products, the history of charcoal being used for medicinal reasons is a lengthy one. Medicinal charcoal was first used by the Egyptians in 1,500 BC in order to adsorb the odors caused by wounds.
In the modern world, charcoal of all types can help to purify water and air when used in the right appliances. This substance is also commonly used for treating cases of drug poisoning and overdose. When mixed into water, you can consume the substance for the treatment of diarrhea, poisoning, or indigestion. You can also use charcoal in compresses or poultices when treating pain or infections on the skin.

In fact, bamboo charcoal is a big input these days in skin care products. When activated charcoal is placed within skincare products, it can draw out the dirt and debris that's located in the pores of your skin, which helps to make the skin appear to be healthier and less grimy.
After you've spent a long day working or running errands, bamboo charcoal can help to rejuvenate your skin and restore its appearance. The reason why bamboo charcoal is used as an ingredient in skincare products is because it can:
– Exfoliate drying skin to remove dead skin cells
– Be applied to every skin type, which makes it highly versatile when used in skincare
– Help with the reduction of acne
– Cleans the skin by removing impurities and pollutants that are found deep in the pores of your skin
– Adsorbs a wide range of impurities even when only a small amount of the substance is placed in the skincare product
– Has anti-fungal, anti-microbial, anti-bacterial, and anti-viral properties
Bamboo charcoal is also said to be a great substance to add to a bath. When placed into the water, the charcoal will release minerals like magnesium, potassium, and calcium. These minerals can cultivate warming circulation within your body, which aids in making the bath more comfortable.
When bamboo charcoal is placed under your bedding or pillow, it will absorb perspiration as you sleep. If you use a dehumidifier when sleeping, bamboo charcoal can act as a substitute for a dehumidifier. The substance brings in humidity from throughout the room.
It is said that bamboo charcoal is able to emit negative ions. These ions are notable in that they can eliminate the electronic smog that surrounds the electronic devices in your home. These devices can include anything from a smartphone to your computer.
Bamboo charcoal is considered to be a natural treatment in medicine because of its detoxifying properties and other beneficial components. As mentioned previously, consuming bamboo charcoal can help you prevent the occurrence of a drug overdose. When the charcoal passes through your stomach, it will absorb the harmful chemicals contained within, which can be very helpful if you believe that you're on the verge of experiencing a drug overdose.
This substance can also prevent your body from directly absorbing the cholesterol that's found within your gut, which can reduce your cholesterol levels by as much as 25 percent. Some additional benefits of using bamboo charcoal include kidney function benefits and the improvement of gastrointestinal issues. If you currently suffer from chronic kidney disease, bamboo charcoal may be able to reduce the severity of your symptoms by getting rid of some of the toxins in your body. As for gastrointestinal issues, bamboo charcoal can effectively assist with the relief of bloating and gas.