Easy Norms Now for Dual/ Joint Degrees with Foreign Universities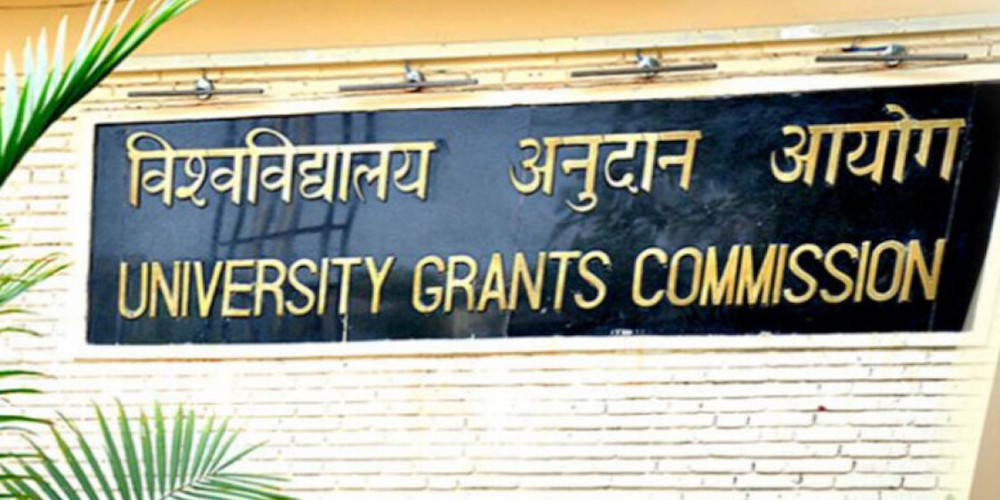 Indian and foreign higher education institutions may soon be able to offer joint or dual degrees and twinning programmes with the University Grants Commission (UGC) approving the regulations for these programmes, according to its Chairman M Jagadesh Kumar.
The decision was taken at a meeting of the higher education regulator last week.
"Any Indian institution accredited by the National Assessment and Accreditation Council (NAAC) with a minimum score of 3.01 or in the top 100 in the university category of the National Institutional Ranking Framework (NIRF) or an Institution of Eminence can collaborate with any foreign institution in the top 500 of the Times Higher Education or QS World University ranking, without seeking any prior approval from the UGC," Kumar said at a press conference.
"The students will have to earn more than 30 per cent credits from the foreign institution under the programme. However, the regulations shall not be applicable to programmes offered online and in the open and distance learning mode," he added.
This change, it is said, is in tune with the Modi government's New Education Policy (NEP that aims at pushing to allow more freedom and flexibility for students as well as increasing multidisciplinary options. With this change, undergraduate and masters students in India will be permitted to pursue two degrees at the same time from this year.
As Kumar said, "This would allow students to acquire multiple skills as announced in the new National Education Policy (NEP) and more students will have access to top higher education institutions."
It may be noted that the NEP is the blueprint for reforming the Indian higher education sector over the next 10 years. It was released in 2020.
The UGC chairman said just 3%-4% of applicants are usually admitted to higher education. The objective was to "empower" some of the best higher education institutions in the country to begin online courses as these can provide "unlimited" seats, he said.
According to the UGC, starting from the 2022-23 academic year, students can have the option, if the universities provide it, to pursue two bachelor degrees or two masters degrees at the same time at the same institution or at two different institutions. They can do both courses physically, or one course online and the other in offline mode, or both online, as India now allows universities to provide fully online degrees.
Incidentally, the UGC had decided at a meeting on 31 March that an Indian institution with a National Assessment and Accreditation Council (NAAC) grading of 3.1 (out of 4), or among the top 100 universities under the country's National Institutional Ranking Framework, will be able to tie up with a foreign institution under new rules being finalised after a first draft was released by the UGC in February last year.
The UGC will allow institutions to issue a joint degree or dual degree from the Indian and overseas institutions. Previously, only an Indian-accredited degree could be awarded with an additional certificate from the foreign institution. This will only be allowed for degrees delivered conventionally, not for online or distance degrees.

"The earlier regulations were too strict and there were too many bottlenecks. Our simplified regulations will increase the scale at which students could benefit from such collaborations between Indian and foreign higher education institutions," Kumar said, referring in particular to the expansion of eligible foreign institutions from the top 500 under its previous "twinning" policy with qualified foreign institutions.
The move would aid the internationalisation of Indian institutions, promote interdisciplinary education and offer a cross-cultural experience to students and may also bring in foreign exchange, Kumar said.
Prior to this change, other than the 20 Institutes of Eminence, such partnerships required sign-off from India's University Grants Commission. This is no longer required by the Indian universities in this much expanded group of over 200 universities who can now look at this lighter touch pathway.
Institutes of Eminence refer to a list of 20 top universities in India, both public and private, which have greater autonomy, with public institutions attracting extra government funding as part of the government's plan to push them up world university rankings.
The new changes are considered by experts to be progressive steps from the Government of India as part of its commitment to the country's fundamental reform of its education sector via the National Education Policy reform 2020. "It demonstrates India's willingness to encourage real partnerships between Indian and international universities and recognises the contributions each makes to deliver a world-class student experience," said one leading educationist Adrian Mutton.
Previous UGC regulations on twinning arrangements between Indian universities and foreign partners meant students could only earn less than 30% of the overall course credits required from a foreign university.
But with the joint degree arrangement now allowed, an Indian student can do more than 30% of the course credits at a foreign partner institution and both the foreign and Indian institution can issue a degree – one each, Kumar said.
For dual degrees, students will have to complete 30% of course credits at a foreign institution, but the degree awarded by both Indian and foreign institutions will indicate the credits earned at the respective institutions.
Under a third type of partnership degree, a "twinning arrangement shall be a collaborative arrangement whereby students enrolled with an Indian higher education institution may undertake their programme of study partly in India and partly in the foreign higher education institution," the regulations state.
The degree or diploma offered under the twinning arrangement shall be awarded by the Indian higher education institution only. This arrangement is similar to what some private Indian universities currently offer, allowing students to complete some part of their studies at a partner foreign institution.