Budding Entrepreneurs' "Make in India" Dream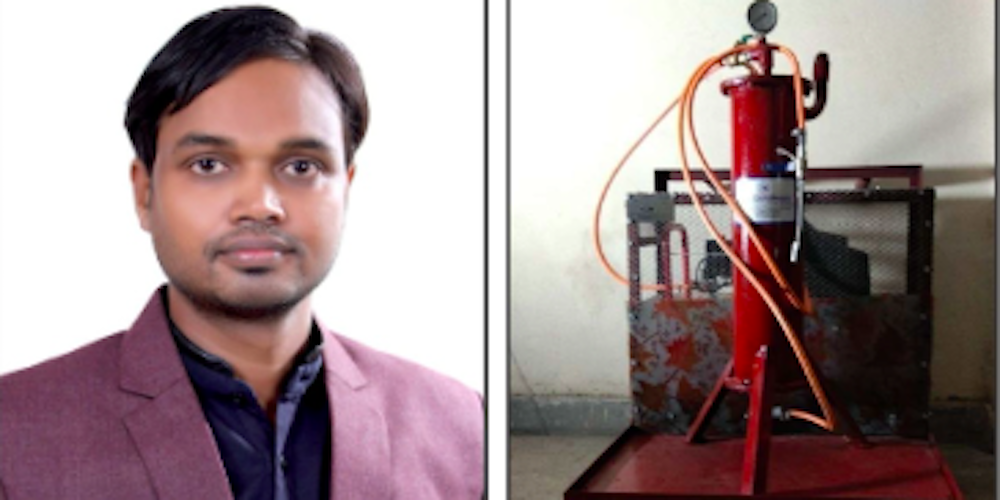 Since Prime Minister Narendra Modi announced the Startup India initiative on India's 69th Independence Day with an aspiration to impart more strength and inspiration to the talented young generation of India to do something new for India and humanity, many young men and women have developed a vision to create a platform where they, as entrepreneurs, could establish themselves without any hassles.
The startup movement has traversed a long distance since then. From being restricted to the digital/technology sector to growing into a wider range of sectors covering agriculture, manufacturing, education and healthcare; from being confined to Tier 1 cities to reaching Tier 2 and Tier 3 cities – Indian startups are spreading their wings far and wide. The initiative has managed to instill confidence in the youth that their idea is more than just an idea and that there are opportunities to help nurture it further. No wonder, today India is maturing as a startup hub, thanks to the country's inspiring and inspired young men and women.
Ajay Kumar is one such young man. His Ajay Enterprises is scripting a new history in the field of grouting engineering. The company deals in injection grouting, epoxy grouting and other allied fields.
Injection grouting is a process of filling the cracks, voids or honeycombs under pressure in concrete or masonry structural members for repairing of cracks, strengthening of damaged concrete or masonry structural members. Unlike cement grout which is made from a cementation powder mix, epoxy grout is made from epoxy resins and a filler powder. Epoxy grouting is extremely durable and almost completely stain-proof.
When asked he came in the field of grouting engineering, Ajay said that he was doing all work manually (injection grouting, epoxy grouting and poly grouting) in the starting day of his work and due to that he was facing problems of low productivity, high cost, waste of material, poor performance and high risk of losing user-satisfaction. Hence, to increase performance, he searched machines in the market and found "cemented injection grouting machine" and "epoxy injection grouting machine".
But, according to him, these machines had many drawbacks such as high cost maintenance; cleaning the tank was tough work because it did not clean automatically; pipe and piston were blocked by material due to that there was a threat of blast in piston and pipe. He further stated that earlier he had to carry two machines to complete all the work, whereas now he has to carry only one machine. Earlier, the machines were of very poor quality in performance, productivity and life. Pipe and used material in machines were of very low quality, due to which it got damaged very fast and thus it was not cost effective.
Elaborating on how he got into developing those machines, Ajay Kumar said that he wasted a lot of time to prepare machines and arrange the damaged parts of the machines, and due to all these problems, he was not able to complete his commitment given to clients. Then he decided to develop a machine that fulfilled his entire requirement and he started gathering information. After a long search and research, he decided to develop a machine that worked for all grouting purposes (injection grouting, cemented grouting and epoxy grouting). In the process, he received a huge positive response from the market, as contractors and engineering companies took the products hand to hand. Thereafter, Ajay Enterprises never looked back, scaling new heights.

Ajay says that his machine, Grouting Machine Nozzle Chemical, can do wonders. Its main features are:
– NRB Nozzles are used on the hard surface of concrete.
– If the strength of concrete cracks then NRB Nozzles are used there.
– If the concrete surface is not hard then Nozzles of 10 mm in size will be used there.
– Depth of the Nozzle will vary between 35 to 50 percent of the surface of concrete.
– Concrete cracks should be Injection grouting after repaired by epoxy resins course and epoxy.
– Nozzle should be set at 45° degree.
– Cemented Injection Grouting should be used before Polygrout Injection Grouting. Cement, Noncing Compound and Water proof chemicals can be used in this.
– Polygrout Injection Grouting use will be reduced 90% by this.
– Due to excess chlorine in the water, the building structure of NCR gets damaged very early. This is particularly true of the National Capital region (NCR), as NCR water has too much chlorine. Therefore, RO water should be used in construction.
Ajay says that he now manufactures machines relating to Epoxy Injection Grouting and Polygrout Injection Grouting. All have been successful over the last 5 five years. "All the above-mentioned machines are selling well all over India and we are developing them from time to time with new updated features for our customers".
Ajay reveals that he became successful in developing these machines after he realized that he was wasting precious time in repairing the damaged parts of the machines used in the past and was unable to complete his promises to his customers.
"I had to take an important decision to develop such a machine which could complete all his requirements. I started collecting information related to these machines. After a long research and development, I decided to make a machine which can complete all the goals of Injection Grouting, Cemented Grouting and Epoxy Grouting. And by God's grace and my parents' blessings, I did develop one from the various prototypes I had built", says Ajay.
Ajay is hopeful that given the good response and compliments he is getting from all over India, he will get patent also in 4–6 months. "We will continue the development in our work and machines with complete honesty".