India-China Relations Down The Years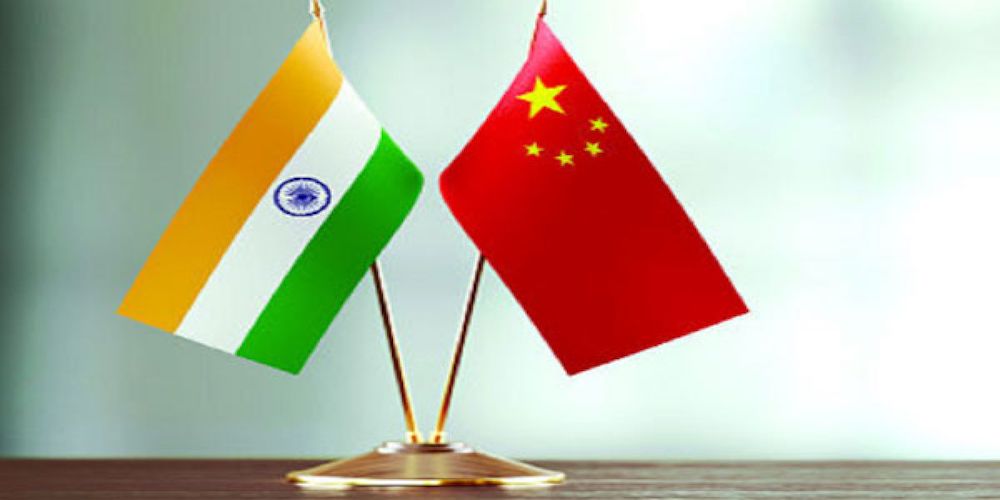 One has been hearing about Confucius, Huen-Tsang, Mao-tse-Tung, Chou-En-Lai and Deng-Tsio-Ping, if not from childhood, definitely in post Panchsheel era (29 April, 1954).
Seize of Tibet
(2) After enjoying 48 years of freedom from Manchu dynasty, Tibet had got de facto Independence but under "Suzerainty" of China.
On 17th March 1959, when Chinese forces attacked Potala Palace, forced exodus of Dalai Lama from Tibet became a foregone conclusion. Incognito, after a long treacherous trek with his supporters, he reached India on 31st March 1959. While he was given Political Asylum, nearly 14,000 of Tibetans also got refugee status.
Futile Talks, War Thrust on India
(3) Our subsequent four round of talks at PM Nehru and P.M.Chou-en-Lai levels, both in India and China, ultimately led sadly to India's humiliation in 1962 war.
China attacked fiercely in Western and Eastern Sectors on 20th October and "offered" a 3 point Cease Fire Agenda on 24th October.
When China intensified their assault on 26th October, India requested USA, first for military supplies and later for air support. USA obliged on 3rd November but before air support too was sought (19 November), China, unilaterally announced Cease Fire and Withdrawal Declaration on 21st November, 1962.
One has no idea, however, about any passive support of Soviet Union in India's hour of crisis.
Thus India's early initiative in extending a firm hand of friendship by establishing diplomatic ties with China as early as 1948, followed by her recognition of PRC, China on 30th December 1949, proved a waste of time and effort.
Post-1977 Period
(4) Initially Morarji Desai led first non- Congress Government and later Rajiv Gandhi picked up threads of restoring old ties between two most populous, labour intensive and vast market nations having the I.T. acumen.
On their side, Prime Minister Li Peng of China visited New Delhi in December,1991 and P.M.Narasimha Rao paid a return visit in 1993. President Jiang Jemin too paid a visit in November, 1996.
Undeterred Vajpayee
(5) Prime Minister A.B.Vajpayee, even after his unsuccessful bid earlier (during his visit as Foreign Minister embarrassing attack over Vietnam by China took place) , had the audacity and vision to extend a hand of friendship to China, when it came to resumption of negotiations and old trade routes through Shipki La in H.P. (3930 metres), Lipulekh (17,000 feet) in Uttarakhand and Nathu La (14,498 feet) in Sikkim. Later in June 2014, a vehicular pilgrimage access to Mansarowar was also allowed through this route.
Loss of Akshai Chin, Karakoram highway and frequent incursions in erstwhile NEFA (rechristened Arunachal in 1972) and Ladhakh were not forgotten as such but some diversion or change of stand became necessary, if not an emerging guiding principle.
Utterances
(6) In between, one also heard loud utterance of the then Defence Minister George Fermandes that China, not Pakistan was going to emerge as enemy number one.It was nothing but reiteration of similar caution by Sardar Patel to Nehru (Nov.1950), when former termed China as a "Potential Enemy".

Indo-Pak Ties
(7) As regards Indo-Pak ties, though China had initially supported stand of India on Kashmir and Goa, due to India's earlier support for China's membership of UNO,
Yet, China never supported India's permanent membership to the Security Council.
One sincerely feels that had it not been creation of Bangladesh and demolition of Babri structure in Ayodhya, aggression on the part of Pakistan may have been a subdued affair.
By saying so, one is not giving a clean chit to our erstwhile 'Part' but it is a viewpoint which should not be ignored.
Tilt of Pakistan
(8) Why Pakistan had been tilting first towards China, followed by its dependence on USA in post-1971 war scenario, was also perhaps, due to India being bound by a 20 year Friendship treaty of 1971 with the then Soviet Union.
(9) Against this or with reference to it, India's extra cautious slow proximity first towards Israel and then to France for supply of modern weapons and aircrafts assumes significance.Not only these steps may have invited wrath of Russia but initial softening of Modi Government towards China may have been also taken with a pinch of salt by her.
Why only this, set back to India's durable contribution in rebuilding Afghanistan, prior to 2021 resumption of power by Talibans, followed by her un necessary alignment with face saving USA led initiative of QUAD, so far, has not resulted into any tangible benefits.
QUAD
(10) As far as Joint Naval exercises of India with France and in future with Japan are concerned, it may further annoy China.
It may be also noteworthy that association of 'dormant and inactive' Australia with QUAD is not going to cut any ice.
(11) Hegemony of China over Taiwan, Hong kong and increasing its naval and air presence in South China Sea region has been always there, whether USA has agreed or disagreed.
(12) USA, now in view of swift turn of events along Russia-Yukraine border has to decide which will be THE priority area for her.
Stand of dormant NATO, also apparently, is clear.
Prolonged, rather extended rounds of border related talks between India and China, also should not be undermined any longer by the USA.
Aiming For Long Term Economic Gains
(13) Ever since USA has overtaken U.K.in terms of imperialism or neo-colonialsm, China has increased its presence in many diverse countries, such as, Sri Lanka, Maldives and Venezuela.
At the same time, while exploring to silence its Islamic dissidents, China is eyeing the huge stock of Lithium mineral in Afghanistan.
Needless to say, it is very vital for producing rechargeable batteries and thus sustaining portable devices, such as, automobiles with high efficiency as compared to the traditional Alkaline batteries.
They are lighter, cost effective and can work well even in cold conditions.
Bravo, the strongest ever President Xi Jinping of PRC, China (President For Life).
Long Live the shrewd dictum of using An Opportunity Even ln A Distress Situation !
(The author is former Chief Secretary, Sikkim)