A National Steering Committee now for implementation of the NIPUN Bharat Mission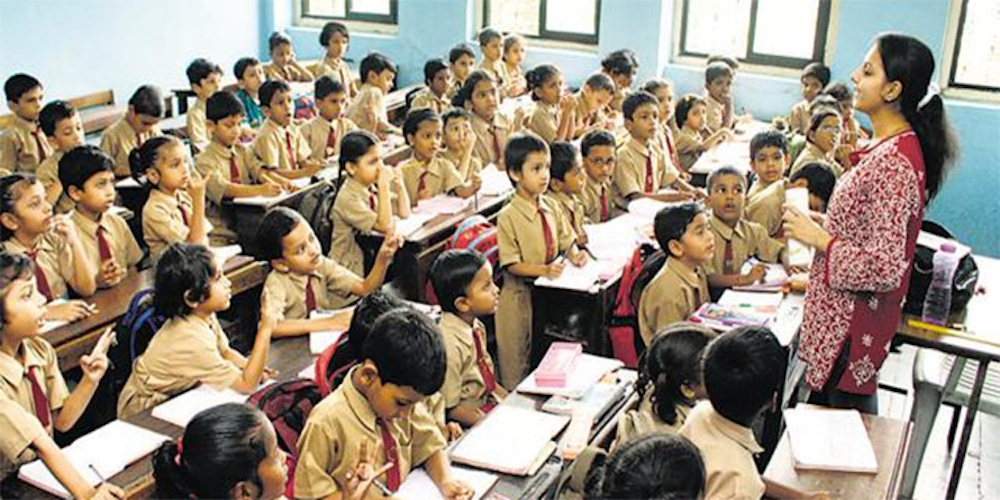 The Government of India set up on October 25 a National Steering Committee for implementation of the "NIPUN Bharat Mission."
The Department of School Education and Literacy had launched the National Initiative for Proficiency in Reading with Understanding and Numeracy (NIPUN) Bharat Mission on July 5 this year with the aim to achieve the goal of universal proficiency in foundational literacy and numeracy for every child by end of Class 3 by 2026-27, as envisaged by National Education Policy 2020.
As prescribed in the Mission guidelines, a National Steering Committee (NSC) for implementation of the NIPUN Bharat Mission has now been constituted under the chairpersonship of the Union Education Minister Dharmendra Pradhan and Vice Chairpersonship of Minister of State for Education Smt. Annpurna Devi.
The other members of the NSC include: Secretary, School Education & Literacy; Director NCERT; Vice Chancellor NIEPA; Chairperson NCTE; Secretary Education Uttar Pradesh; Secretary Education, Karnataka; Director SCERT Gujarat; Director SCERT Sikkim; Representatives of 7 Union Ministries i.e., Women and Child Development, Tribal Affairs, Social Justice and Empowerment, Health and Family Welfare, Finance, Electronics and Information Technology and Panchayati Raj; Two Experts from NCERT and RIE Ajmer; and Three External Experts.
The Joint Secretary and Mission Director NIPUN Bharat Mission is the convenor for the NSC.
The following are the roles and responsibilities of the NSC for the NIUPN Bharat Mission:
(i) To oversee the progress of National Mission on Foundational Literacy and Numeracy and provide guidance on policy issues.
(ii) To arrive at the target to be achieved nationally in 2026-27.
(iii) To disseminate tools for measurement of yearly progress in the form of guidelines.
(iv) To prepare and approve a National Action Plan (based on the State's Action Plans) with KRAs for every State/UT vis-à-vis factors attributable for the gaps (i.e., lack of Fund, Vacancies, Teachers, Demography, Local issues, Need of Training for teachers, Curriculum & pedagogy related).
(v) To review programmatic and financial norms periodically to ensure they are synchronised with targets to be achieved.
(vi) To develop methodology of assessment to analyse the progress and provide feedback to States/UTs.
The basic idea behind the Mission, which has been launched under the aegis of the centrally sponsored scheme of "Samagra Shiksha", is to focus on providing access and retaining children in foundational years of schooling; teacher capacity building; development of high quality and diversified Student and Teacher Resources/Learning Materials; and tracking the progress of each child in achieving learning outcomes.

The mission will focus on children of age group of 3 to 9 years including pre-school to Grade 3. The children who are in Class 4 and 5 and have not attained the foundational skills will be provided individual teacher guidance and support, peer support and age appropriate and supplementary graded learning materials to acquire the necessary competencies. The goals and objectives of the mission are required to be achieved by all Govt., Govt. Aided and Private Schools so that universal acquisition of FLN skills can be achieved by 2026-27.
Ultimate Objectives
– To ensure an inclusive classroom environment by incorporating play, discovery, and activity-based pedagogies, linking it to the daily life situations of the children and formal inclusion of children's home languages.
– To enable children to become motivated, independent and engaged readers and writers with comprehension possessing sustainable reading and writing skills.
– To make children understand the reasoning in the domains of number, measurement and shapes; and enable them to become independent in problem solving by way of numeracy and spatial understanding skills.
– To ensure availability and effective usage of high-quality and culturally responsive teaching learning material in children's familiar/home/mother language(s).
– To focus on continuous capacity building of teachers, head teachers, academic resource persons and education administrators.
– To actively engage with all stakeholders i.e., Teachers, Parents, Students and Community, policy makers for building a strong foundation of lifelong learning.
– To ensure assessment 'as, of and for' learning through portfolios, group and collaborative work, project work, quizzes, role plays, games, oral presentations, short tests, etc.
– To ensure tracking of learning levels of all students.
The unique features of the NUTAN Mission are the goals set in the form of "Lakshya Soochi" or Targets for Foundational Literacy ( reading fluently and comprehending) and Numeracy(understanding simple numerical concepts in daily life and problem solving).
The Laskhyas are based on the learning outcomes developed by the NCERT and international research and ORF studies. For example, a child should be able to read 45to 60 words per minute and at least 60 words per minute correctly by the end of Grade II and III respectively from an age appropriate unknown text with comprehension and clarity.
The success of NIPUN Bharat will primarily depend on teachers. Therefore, there is a special emphasis on capacity building of teachers.