India's renowned LED Expo goes Hybrid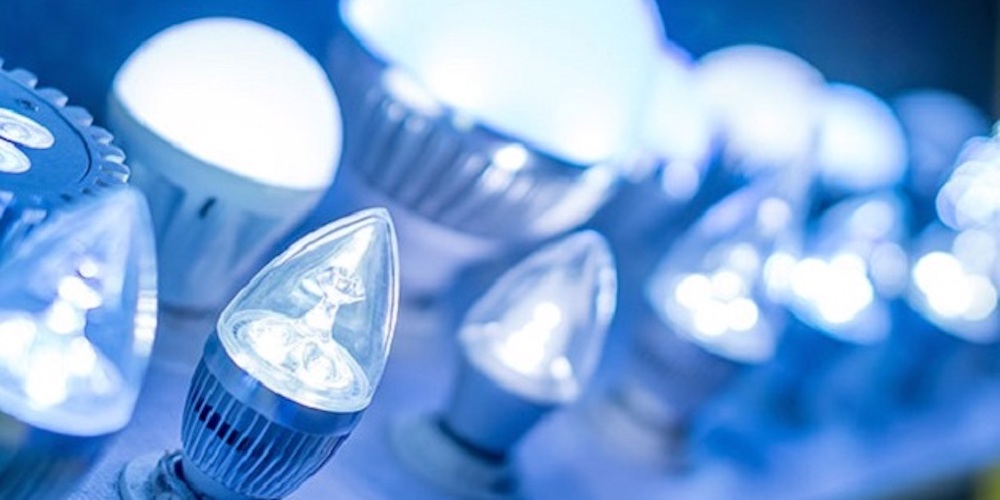 India's renowned trade fair and the most influential international platform to source and trade lighting technologies in the country is all set to go hybrid.
Combining digital and physical exhibition experience, the new hybrid edition will take place from 18–20 November 2021 at India Expo Mart in Greater Noida, with all safety protocols.
The organiser had joined hands with International Association of Lighting Designers (IALD) to Launch the virtual LED Summit that will keep the industry connected until its hybrid edition. The LED Summit session, held on 29 June deliberated on India's challenges in design and manufacturer of lighting equipment in its vision for Aatmanirbharta and strengthening the domestic industry.
More than a year after the industry was hit by unprecedented business challenges, LED Expo's physical platform will play an instrumental role in uniting the LED value chain to create an atmosphere of collaboration. However, with the on-going travel restrictions that are still in place globally, organisers of LED Expo have announced plans to introduce a multimodal format for the show this year that will integrate in-person interactions and digital business matchmaking. This will enable companies across the globe to participate in the three-day fair and continue the much-needed business networking and learning, despite travel limitations.
The move also aims to allow greater exposure to on-site exhibitors and attract participation from new and emerging markets. Mr Raj Manek, Executive Director and Board Member, Messe Frankfurt Asia Holdings Ltd shared: "Exhibitors on-site will, of course, have dual advantage and exposure as the digital model through its focus on "product showcases" and "knowledge exchange" creates a new avenue for business sourcing, networking and learning. The idea is to make collaborative engagements extremely simple and bring the industry under 'one roof' for three-day of pure business conversations. We are diligently working on all fronts to ensure a productive, safe and successful show experience for the industry."

Messe Frankfurt India joined hands with IALD to launch Virtual LED Summit
LED Expo has, over the years, become a stimulating force in India to phase out non-conventional lighting including CFL and CCFL lighting and leap forward into next-generation technology for intelligent LED lighting. The Summit acts as the knowledge arm of the fair highlighting developments in the LED segment. Re-introducing the summit through a virtual webinar series, Messe Frankfurt India has a carefully curated line-up of events that aim to provide valuable content designed to drive progress and innovation in the Indian lighting industry. The Indian subsidiary has joined hands with International Association of Lighting Designers (IALD) for this goal.
Dr. Amardeep M. Dugar from IALD said: "The LED Expo Knowledge Series is conceptualised as a series of panel discussion sessions on interesting and thought-provoking topics pertaining to the Indian lighting industry. IALD India is curating this series piece-by-piece, presenter-by-presenter with a focus on different session types throughout the series and provides opportunities to share ideas, learn new techniques and re-energise the Indian lighting industry."
Through a chain of eight webinars, involving panelists from across the manufacturing, design and policy sides, LED Summit will explore 'what's next' for the lighting industry and challenges and opportunities impacting business, until the show goes live in November 2021.
While the themes taken up at LED Summit will reflect the latest developments since the pandemic, it will also cover crucial challenges such as light pollution and mitigating its impact, blue light hazards from LED and India's readiness in circular economy of lighting.
The series aims to highlight the balance of art, culture, design and technology through lighting heritage buildings and collaborative practices in lighting design. A special session on the role of architectural lighting designers and women in lighting industry will also be taken up at the LED Summit.
The first session in the series on 29 June deliberated on India's challenges in design and manufacturer of lighting equipment in its vision for Aatmanirbharta and strengthening the domestic industry. Elaborating on the objective, Mr Manek shared: "We intend to provoke solution-oriented discussions between the stakeholders and more importantly, to keep the global lighting industry connected through this period."