Fast Tracking The Entire Criminal Justice System Is Imperative Now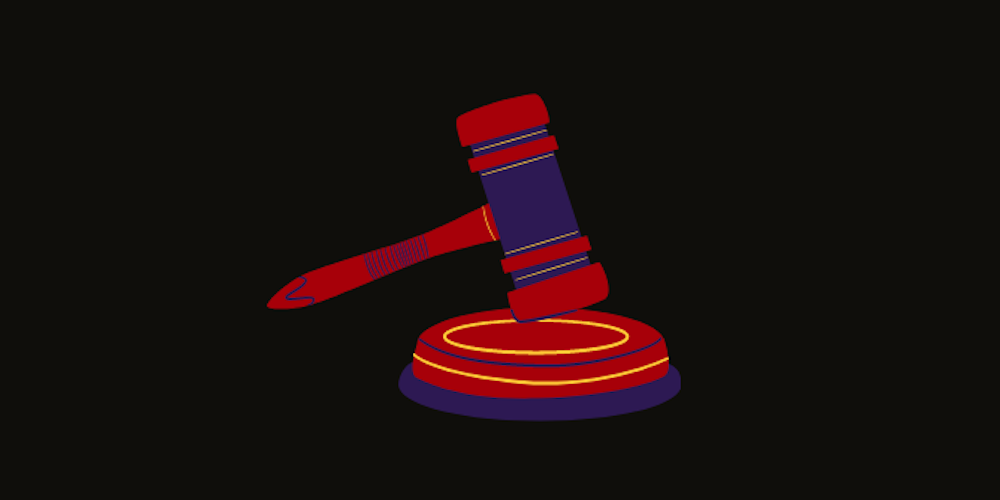 To begin with, in no uncertain terms had the Supreme Court responded with alacrity to PM Narendra Modi's suggestion to fast track trials in criminal cases against MPs by emphasizing that the Centre should look at fast-tracking the entire criminal justice system instead. A bench of 3 Judges comprising of the then CJI RM Lodha and Justices Kurian Joseph and RF Nariman made it very clear that, "It cannot happen piecemeal . If fast-tracking of trials against MPs is needed , it is equally true for cases involving women and senior citizens." No sane person will ever dispute what the bench of 3 Judges led by CJI said !
What a tragedy that UP tops the list among all the States in crimes against not only women but also all other types of crimes and yet has the least number of benches in India ! What a tragedy that UP has been given only one bench and that too just about 200 km away from Allahabad at Lucknow and not anywhere else! This is so shocking and so ironical that more than 9 crore people of 26 districts of West UP have to travel whole night on an average more than 700 km all the way to Allahabad as there is no High Court Bench in West UP !
What a tragedy that time and again riots keep breaking out in West UP at either Moradabad or Meerut or Muzaffarnagar or Saharanpur as happened some years back in which 4 were killed and many injured and more than 250 shops were gutted and yet West UP comprising of 26 districts has no bench and people have to travel about 700 km on an average to get justice from faraway Allahabad ! The bench of Apex Court led by the then CJI RM Lodha had rightly asked the government to explain how it intends to speed up the system so that the Constitution's resolve of "justice to all" is fulfilled !
It is terrible that lawyers of West UP comprising of 26 districts have been going on strike every Saturday since last more than four decades and as if this was not enough even went on strike for more than 6 months at a row on several occasions but Centre decided instead not to bother for West UP with a population of more than 9 crore and took no time to create 2 more benches for Karnataka at Dharwad and Gulbarga for just 4 and 8 districts even though they never went on strike for such a long period or even for a short period or even for a single day as lawyers of West UP did and still doing !
What a tragedy that ex UN Secretary General Ban Ki Moon in his official capacity condemned the law and order situation in UP after 2 minor girls were gangraped and then hanged in Badaun publicly but Centre decides not to allow a single more bench to be created in UP while approving 2 more benches for Karnataka for just 4 and 8 districts at Dharwad and Gulbarga respectively ! What a tragedy that UP has more pending cases than Karnataka , has more Judges than Karnataka – UP has 160 and Karnataka has only 50 yet UP has one bench and Karnataka has 3 benches ! On this score pertaining to lack of courts and benches, CJI RM Lodha said that, "Fast-tracking of cases without creation of additional courts and infrastructure creates more burden of the category of cases left out of the fast-track system. I have my own limitation as the Chief Justice of India as I cannot constitute more courts." Even former CJI Ranjan Gogoi while hearing a PIL on setting up of High Court Bench in West UP filed by a woman lawyer KL Chitra in his official capacity as CJI in 2018 had acknowledged the dire need for a High Court Bench in West UP but clarified that it is for the Centre to take the final call on it! But Centre since 1947 has been very firm that under no circumstances can a single bench be allowed to come into existence not just in West UP but in any hook and corner of UP under any circumstances ! This alone explains why the people of Uttaranchal had to travel about 1500 km all the way to Allahabad to get justice for 50 years until 2000 when it was created as a separate State after massive protests were held for months together !
What a tragedy that Ajay Shukla who was the Chairman of UP Bar Council openly expressed his support for the creation of a high court bench in West UP in his personal capacity but Centre is not prepared ! The present UP Bar Council Chairman Rohitashwa Kumar Aggarwal who has been the President of Meerut Bar five times and has always led from the front the sacred demand to create a High Court Bench in West UP too fully supports this age old demand! He has even suffered head injuries while protesting the denial of a High Court Bench in West UP when police tried to stop lawyers! What a tragedy that two senior ministers of UP ex CM Akhilesh Yadav openly advocated the creation of 6 more high court benches in UP while addressing lawyers of Meerut Bar and claimed that Centre can create them whenever it wants but they are not prepared !

What a tragedy that Justice Jaswant Commission appointed by late Mrs Indira Gandhi government in 1980s advocated the creation of 3 benches in West UP and one in Aurangabad in Maharashtra but Centre did not allow creation of a single bench in West UP while conceding a bench at Aurangabad ! What a tragedy that 230th report of Law Commission advocated creation of more high court benches in big States like UP, Rajasthan, Bihar etc but Centre gave green signal only for Karnataka !
Ex-CJI RM Lodha also stated when he was CJI that , "I have written to the Chief Justices of the High Courts too for fast-tracking cases involving senior citizens and women but they also have their own limitations… you don't need a huge investment for providing better infrastructure." The bench also added that, "Fast-tracking is a must. You (government) have to come out with a comprehensive scheme. Take all the states into confidence and convene a meeting of all law secretaries and chief secretaries if required . We are worried about the pace of the system. This is the most important thing we have to do. You have to work really hard to improve the system."
Let me also bring out here that the bench made it clear that, "There is a demand by you (government) that criminal trials involving MPs should be fast-tracked. Fast-tracking one type of cases cannot be at the cost of other kinds of cases. For how long will we keep on taking out one category of cases and creating special courts ? We are not fast-tracking the system with such approach." The CJI RM Lodha further added that, "Setting up of additional courts cannot be just a symbolic gesture. There has to be a substantial and methodical approach. You (government) cannot have old mindset and an old burdened justice delivery system yet expect faster results." What wrong has he said?
Coming straight to the heart of the matter, let me say that it is heartwarming to learn that the law ministry, in consultation with the home ministry, is preparing a blueprint to reform the entire criminal justice system, with particular emphasis on fast-tracking trials of elected representatives which, as per a ruling of the Apex Court, should be completed within a year after registration of the case. Instances like J Jayalalithaa's conviction in a disproportionate assets case after 18 years and former Bihar CM Lalu Prasad's conviction after 17 years may soon be a thing of the past. All thanks to the law ministry preparing a blueprint to reform our entire criminal justice system by which cases against elected representatives will be decided at a faster pace within a year and not in decades as most unfortunately we see right now !
The guidelines to be soon communicated to Chief Justices of High Courts and Chief Ministers, provide for setting up of a special cell in each of the 24 High Courts where records of all cases filed against elected representatives will be maintained and updated on a quarterly basis. I must also mention here that earlier already former home minister Rajnath Singh and law minister Ravi Shankar Prasad have written to Chief Ministers and Chief Justices of High Courts to create a databank on all cases against elected representatives and ensure their trials are completed within a year, adhering to the Apex Court order. This is certainly a laudable step and deserves unadulterated and unqualified appreciation !
While craving for the exclusive indulgence of my esteemed readers , it would be pertinent to discuss briefly the main guidelines proposed to expedite cases and they are as follows : –
(a) Role of Police
1. It has been proposed that the investigation to be completed within three months and chargesheet to be filed within six months in case of influential public personalities.

2. An investigating officer or the SSP to be made responsible for monitoring the completion of a probe and filing of chargesheet against a lawmaker charge-sheeted for heinous crimes within three months or face action.
3. The SSP has been made the supervisory authority responsible for all investigation to be completed in the specified period. Any failure can invite disciplinary proceedings against the SSP.
4. All confessions should be recorded by Magistrate under Section 164 of CrPC.
5. Where there are no formal complaints, police to register FIR based on credible information.
6. It would be mandatory for police to send FIR through email and update courts on all confessional statements electronically and details to be posted on website of the court concerned.
(b) Role of Courts
1. Special cell is proposed in each High Court to take stock of old pending sessions case against MPs/MLAs.
2. In case the police is not cooperating, the district judge shall send a special report to the High Court.
3. High Court can invoke Article 235 of the Constitution to play their due role in ensuring the speedy disposal of criminal cases against influential persons.
4. Quarterly report to be generated by district judges on all cases against MPs/MLAs and record the stage of trial in each case and send to the High Court special cell.
5. When it comes to trials of MPs or MLAs, the district judges to be made responsible to monitor cases against politicians in sessions courts and ensure trials are completed within a year.
6. In case of delay in investigation , district judge may order arrest of accused and initiate action against the Senior Superintendent of Police (SSP) or Investigating Officer (IO) of the case.
7. Also, in case of delay, this has to be conveyed to the Chief Justice of the High court giving reasons for it.
For my readers benefit, let me tell them that the guidelines proposing reform of the criminal justice system is being drawn based on various Supreme Courts judgments and incorporating recommendations of past reports of the Law Commission. The district judge may be vested with powers to arrest accused politicians in case he is found to be influencing the probe or take action against the superintendent of police in whose jurisdiction the case has been registered if the SP fails to complete the probe within three months of the FIR. I have no doubt in my mind that the blueprint which the law ministry is preparing to reform our criminal justice system is much needed. At present, there is a lot of resentment and brewing anger in the mind of a common man that to acquire any job, you need a police verification and even if somebody maliciously and deliberately frame your name in a criminal case , you are barred from all government jobs but to become an MP or MLA , you can murder scores of innocents like Phoolan Devi and still enter Parliament, like former underworld don Arun Gawli and other mafias can contest elections even from jail itself ! This all the more necessitates fast tracking the entire criminal justice system!
In addition, Centre must ensure that time limit is set for disposing of cases! This time limit must be strictly implemented also! Centre must ensure that all vacant posts of Judges are promptly filled up in totality both in lower courts and the High Courts! ! Cases should be conducted online by virtual hearing as we see now in times of corona! All this will go a long way in fast tracking our entire criminal justice system which is most essential for the very survival of people's faith in judiciary and democracy to stay intact! No step should be spared which will ensure this to become a reality!