How India is Fighting the Drug Problems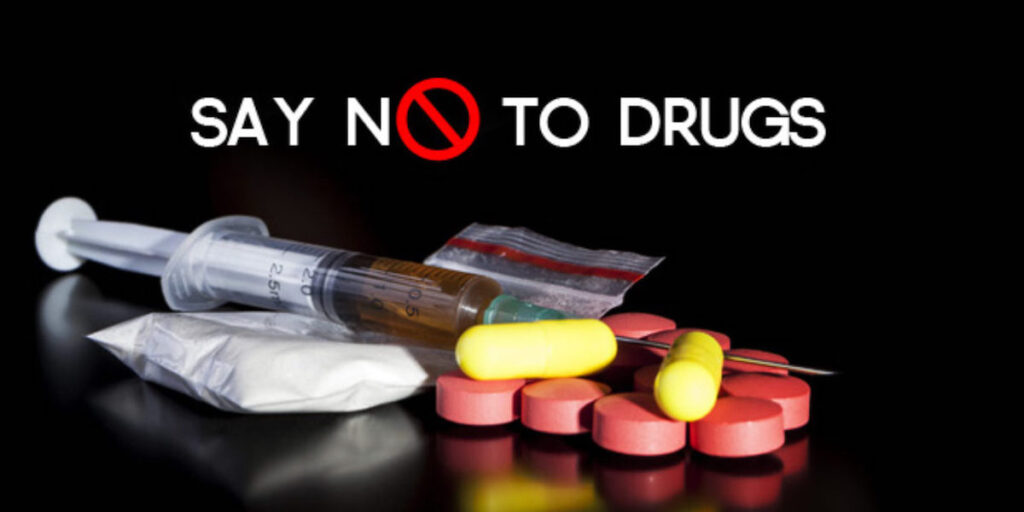 Greatly concerned by the rising menace of the drig-abuses in the country, the Government of India has launched "Nasha Mukt Bharat Abhiyaan" (NMBA) in 272 identified vulnerable districts with an aim to create awareness about ill effects of substance abuse among the youth, with special focus on higher education institutes, university campuses and schools and reaching out into the community and concerned States/ UTs have been directed to launch their NMBA.
According to Minister of State for Social Justice and Empowerment Shri Rattan Lal Kataria, the government is working on the early detection of the problem and implementing the scheme of National Action Plan for Drug Demand Reduction.
Under this plan, financial assistance is provided to 'NGOs/VOs for running and maintenance of Integrated Rehabilitation Centres for Addicts (lRCAs). Besides, there are Community based peer Led intervention (CPLI) for early Drug Use Prevention among Adolescents and Outreach and Drop In Centres (ODIC) and Addiction treatment facilities (ATFs) in Government Hospitals'.
The Ministry Social Justice and Empowerment has developed Navchetna Modules to be followed in the schools for generating awareness among the children, teachers and parents about ill effect of substance abuse under the scheme of NAPDDR.
Under Community Based Peer-Led Intervention (CPLI), focus has been placed on vulnerable and at risk children and adolescents in the community. Under the project, children aged between 10 to 18 years, are enrolled as peer educators who would in turn engage children in the community in awareness generation and life skills activities.
The Outreach and Drop In Centres (ODICs) provide safe and secure drop-in space for substance users in the community. These centres have the provision of screening, assessment and counselling and thereafter provide referral and linkage to treatment and rehabilitation services for substance dependents.
The Ministry is taking all measures and actions needed to strengthen the mechanism for demand reduction and control of use of substances. Under Nasha Mukt Bharat Abhiyaan, several awareness generation and sensitization programs are being conducted in the identified 272 districts of the country.
To analyse the extent of drug abuse in the country, Ministry of Social Justice and empowerment has conducted the first National Survey on Extent and Pattern of Substance Use in India through the National Drug Dependence Treatment Centre (NDDTC) of the All India Institute of Medical Sciences (AIIMS), New Delhi during 2018. The report of the survey was released in February, 2019.

The report of the Survey presents the major findings in terms of proportion of Indian population using various substances and those affected by substance use disorders.
As per the report, Alcohol is the most common psychoactive substance used by Indians followed by Cannabis and Opioids.
About 16 Crore persons consume alcohol in the Country, 3.10 Crore individuals use cannabis products and 2.26 Crore use opioids.
More than 5.70 Crore individuals are affected by harmful or dependent alcohol use and need help for their alcohol use problems.
About 25 lakh suffer from cannabis dependence and approximately 77 lakh individuals are estimated to need help for their opioid use problems.
It is as a result of the survey findings and in order to prevent the Substance use and dependence in the Country that the Ministry formulated and enacted National Action Plan for Drug Demand Reduction((NAPDDR).
To be implemented through a period of 2018-2025, NAPDDR has also an umbrella scheme under which projects and schemes can be implemented through both modes of funding as in a central sector and a centrally sponsored scheme. The earlier Scheme of Assistance for Prevention of Alcoholism and Substance (Drug) Abuse has been merged into NAPDDR.
As the NAPDDR has become an umbrella scheme, all the projects, components and interventions have been converged and implemented in a focused manner with flexible utilization of funds allocated and human resources engaged.
It may be noted here that the menace of drug addiction has spread fast among the youth of India, which is sandwiched between two largest Opium producing regions of the world : the Golden triangle on one side and the Golden crescent on other.
The golden triangle area comprises Thailand, Myanmar, Vietnam and Laos.
The golden crescent area includes Pakistan, Afghanistan and Iran.
The adverse impacts of the Drug Abuse that have been noticed include:
– Higher risk of unintentional injuries, accidents, domestic violence incidents, medical problems, and death
– Economic potential gets wasted
– Affects relationships with family, friends creating emotional and social problems
– Increases financial burden
– Drug abuse seriously affects our health, security, peace and development
– Increase in diseases like Hepatitis B and C, Tuberculosis
– Drug dependence, low self esteem, hopelessness can lead to criminal action and even suicidal tendencies