A Teenage Indian Emigrant Now Among Indonesia's Richest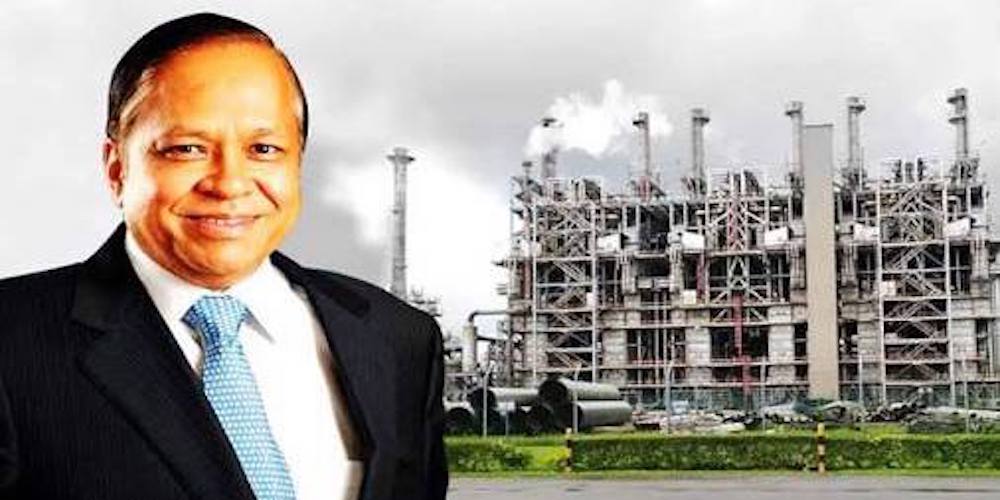 Persons of Indian Origin have not only excelled in the United States and United Kingdom alone; they have done wonders elsewhere too.
Take the case of Sri Prakash Lohia, one of the richest in Asia.
The Corona pandemic may have affected his export-oriented business adversely, but he still is the fifth richest person of Indonesia with a net worth of 6.75 billion US dollars (not long ago, he was the third richest in Indonesia with a net worth 10 billion Us dollars).
He is the Chairman of Indorama Corporation, a petrochemicals powerhouse making industrial products, including fertilizers, polyolefins, textile raw material and medical gloves.
In fact, in 2020, Sri Prakash bought a fertiliser plant in Haldia in West Bengal from Tata Chemicals.
Lohia could well be the poster boy for immigrants all over the world. Almost five decades ago, a 19-year-old Lohia set to Indonesia from India along with his father.
The Indorama Corporation was founded by Prakash and his father, Mohan Lal Lohia, in 1973.
"Indo is for Indonesia and Rama is after the God Rama," Sri Prakash Lohia had said in 2013.
Born in Kolkata in 1952, Sri Prakash studied commerce at the University of Delhi before graduating in 1971. In 1973, the father-son duo set out for Indonesia, then under the military leadership of Suharto, an army general who wrested control of the country from its founder president, Sukarno.
The duo set up Indorama Synthetics, a producer of spun yarns with a manufacturing facility in Purwakarta, a city in Indonesia's West Java province.
"The hardest period was only the first three to four years," Sri Prakash had said in an interview to the Jakarta Post in 2005. Since then, the company has grown to become Indonesia's largest producer of textile raw materials and has manufacturing facilities spread across Indonesia, Uzbekistan, and Thailand.
In the late 1980s, Manohar Lal split the empire among his three sons to avoid any future family disputes. Sri Prakash's elder brother Om Prakash was sent to India, where he set up Indorama Synthetics. Aloke, Sri Prakash's younger brother, moved to Thailand to set up Indorama Holdings, a wool yarn producer.

By the mid 1990s, Sri Prakash diversified Indorama Synthetics and began manufacturing polyethylene terephthalate, which is used for manufacturing plastic bottles of beverages including Coke and Pepsi. Around the same time, Sri Prakash's younger brother, Aloke, also started building a PET manufacturing company, Indorama Ventures, in Thailand.
In 2008, the brothers decided to merge their PET businesses, with Sri Prakash selling his stake in two polyester fibre and yarn companies and two purified terephthalic acid companies to Indorama Ventures, in exchange for a stake in the larger Indorama Ventures. Today, Indorama Ventures has annual revenues of $8 billion and is the world's second largest maker of PET bottles. Sri Prakash is the chairman of Indorama Ventures, with a 34% stake.
"It [polyester] is the basic raw material for our yarns," Sri Prakash said in an interview to the Jakarta Globe. "For years we had to import polyester from Taiwan but I decided I could do it myself so we bought existing plants from all the big players including from Dow Chemicals in Italy, Dupont in the US and SK Chemicals in Poland and Indonesia."
In 2006, Sri Prakash set up base in Africa and invested in the fledgling petrochemical industry by acquiring Nigeria-based Eleme Petrochemicals Company. Until then, the company was owned by the government-run Nigerian National Petroleum Corporation and Indorama picked up the company for $225 million.
Eleme had been underperforming for years and remained unprofitable. But since the acquisition, Eleme has staged turnaround and saved Nigeria some billions of dollars by reducing resin imports, according to Lohia. Resin, a plastic product, is used to manufacture items such as Crocs shoes, tennis strings, and auto parts.
According to Sri Prakash, his business ventures employ over 10,000 people in Indonesia and over 30,000 people worldwide. "To produce industrial goods, a company needs great people. Indonesia is where it all began for us. This is a great country and one that supports industry. We are a large producer and exporter of products. We export to almost 80 countries around the world. We are competitive, and a great deal of the competitiveness derives from our relationship with Indonesia. Demand for our products is growing worldwide."
And Sri Prakash isn't done yet. With son Amit Lohia, who is currently Indorama Corporation's group managing director, the 68-year-old billionaire is still involved in running Indorama's operations. The group operates in as many as 19 countries. now with annual revenues exceeding $10 billion.
Incidentally, Sri Prakash is also a well-known art aficionado.
As one of the world's biggest collectors of rare books, Sri Prakash boasts a collection that includes a 16th century edition of The Holy Bible and an 18th century version of the Quran. He is also the world's second largest collector of lithographs – an illustration printed from a stone block onto paper – including many from the 17th century when the art was invented.