India's "Forest Man" Jadav Payeng now a big demand in Mexico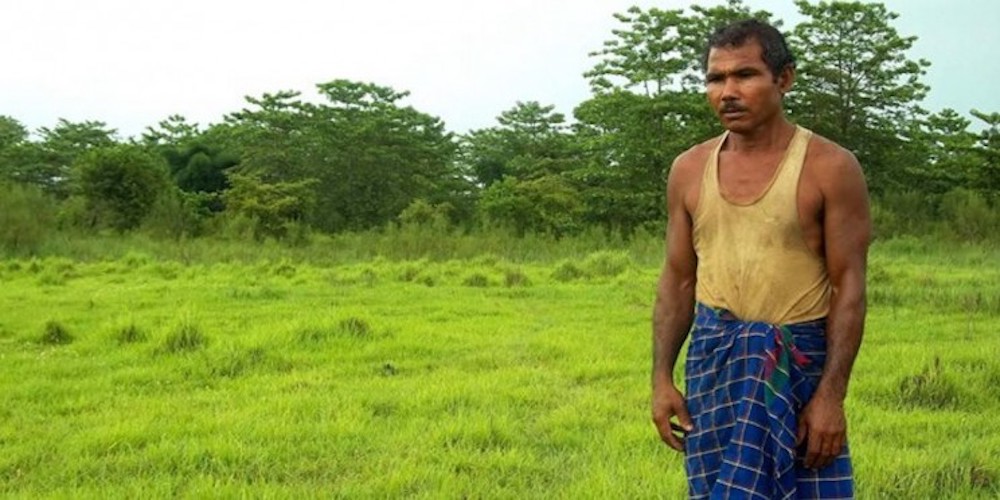 India's pride Padma Shri Jadav Payeng, who is otherwise known as the "forest man of India" will be now sharing his immense knowledge on environmental conservation with Mexican non-profit organization, Fundación Azteca and guide to help it raise more trees in Mexico.
Fundación Azteca, which has worked in the field of environment for two decades, now hopes to gain much insight from Payeng about activities that can aid in the conservation of the degrading eco-system of the world.
Under the new collaboration, Payeng will share his rich knowledge with different civil society organizations and youths of Mexico, thus motivating and guiding them to plant more trees in the country. He will also be a part of a number of environment summits to be organized by the NGO.
Payeng is credited with single-handedly raising a forest sprawling over 550 acres in what once used to be a barren landscape in Majuli in Assam's Jorhat district. This made him earn the sobriquet "forest man of India". And locals have affectionately named this forest as "Molai Forest" after the man who has planted it. The Molai Forest now abounds with a rich variety of plants as well as varied species of birds and wild animals.
After agreeing to work in Mexico recently, Payeng told newspersons that "Not just Assam, but the world is my home," adding, "I am happy to share my knowledge and nature with people as I liked nature, animals and trees. Humans have cut enough trees, doing undue harm to our world. It being our responsibility to save the environment, I want to guide the new generation in creating a new, green world."
Payeng has also received the 128th Commonwealth Points of Light Award from the Queen of England for his unending efforts to promote aforestation by spending 30 years of his life planting trees, and creating a real man-made forest of 550 hectares. Thanks to this reforestation, wildlife has returned to the area.

Incredibly, he did it all by himself.
His story is like this. The Mulai Reserve is a forest on the Majuli Island in the Brahmaputra River near Kokilamukh in the Jorhat district in Assam. It has a total area of about 1,000 hectares and is under continuous threat due to the extensive soil erosion on its banks. Majuli has shrunk over the past 70 years by more than half. There are concerns that it could be submerged within the next 20 years.
To fight this, in 1980, the Assam Forestry Division of Golaghat district began a plan to reforest 200 hectares of the forest in one of the sandbars of the Brahmaputra river. However, the programme was sadly abandoned in 1983. After that, the forest was single-handedly attended by Jadav Payeng during the course of over 30 years.
He began his incredible journey in 1979 when he was only 16 years old. He is otherwise a humble farmer from a marginalized tribal community in the region of Assam. He is the son of a poor buffalo trader.
To begin with, Payeng planted bamboo. Then, he continued planting other species. He wanted to spread his Molai Forest to Bongoan of Majuli. He planted and tended trees along a sandbar on the Majuli island, the biggest river island in the world. The Molai forest now encompasses an area of about 1,360 acres/550 hectares of forest. The area can be compared to the size of 15 football stadiums together.
Thanks to Payeng, the Molai forest now houses Bengal tigers, Indian rhinoceros, reptiles, over 100 deers, and rabbits in addition to monkeys and several varieties of birds, including a large number of vultures.
There are several thousands of trees, including valcol, arjun (Terminalia arjuna), Pride of India (Lagerstroemia speciosa), royal poinciana (Delonix regia), silk trees (Albizia procera), moj (Archidendron bigeminum) and cotton trees (Bombax ceiba), among others. Bamboo alone covers an area of over 300 hectares.
The government only learned about Jadav's forest in 2008 when a herd of around 100 wild elephants strayed into it. Since then, they are regular visitors to the forest every year. They generally stay in the forest for around six months.
In his honour, the Molai forest was named after Padma Shri Jadav "Molai" Payeng, "the Indian environmental activist and forestry worker who tries to save the island where he lives by planting one tree every day."
The Molai forest and Jadav Payeng have been the subject of a number of award-winning documentary films. In 2012, a locally made documentary film produced by Jitu Kalita, The Molai Forest, was screened at the Jawaharlal Nehru University. It was also featured in the 2013 documentary film Foresting Life, directed by the Indian documentary filmmaker Aarti Shrivastava.
In 2013, William Douglas McMaster made a documentary film Forest Man and it was shown at the 2014 Cannes Film Festival.