100% households of Srinagar and Ganderbal now have tap water connections; rest in Jammu and Kashmir to have them by the end 2022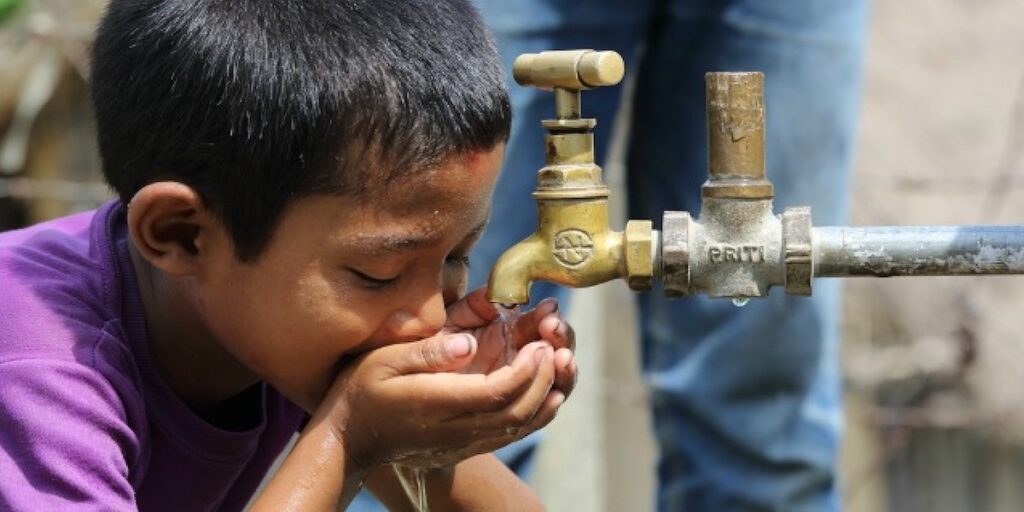 In ensuring drinking water connections in every household in rural areas by 2024 under Jal Jeevan Mission (JJM), an initiative that was launched last year by the Government of India, Srinagar and Ganderbal districts of the Union Territory (UT) of Jammu and Kashmir are among the 18 districts of the country, which have achieved the feat in the first year of the commissioning of the scheme.
The 18 districts include difficult areas of Srinagar and Ganderbal in Jammu & Kashmir; Lahaul & Spiti in Himachal Pradesh; Sahibzada Ajit Singh (SAS) Nagar in Punjab; Gandhinagar in Gujarat; and Adilabad, Karimnagar, Warangal and Medchal-Malkajgiri in Telangana.
Besides the whole states of Goa and more than 423 Blocks, 33 thousand Gram Panchayats, and 60 thousand villages have achieved 100% household coverage in getting tap water. This shows the commitment to all-inclusive development and no one is left out.
In less than a year, actual implementation of the mission that started on 25th December, 2019, despite Covid 19 pandemic and lockdown as well as restrictions, about 2.80 Crore households in the country have been provided with tap water connections. With this, as of now 6.03 Crore households (32%) of the country are getting tap water supply into their homes. Every year, more than 3 Crore households are to be given tap water connections. This is the speed and scale on which Jal Jeevan mission is being implemented.
JJM, a flagship programme of Narendra Modi government, is being implemented in partnership with States. It aims at providing tap water connections to every rural household of the country by 2024. The objective of the mission is to ensure every household in every village/ habitation gets a functional tap connection and 'none is left behind'. With the undivided focus of the Union Government to provide basic amenities in remote areas, aspirational districts, border areas, etc., this mission strives for provision of the basic amenity of safe drinking water in every rural household.
Since the soul of this decentralized and demand-driven programme is community participation, focus is on the planning of the water supply schemes in the village to its operation and maintenance. Every village is taken up as a unit and Village Action Plan (VAP) for five years is being prepared for each village by participation of local community with mandatory components viz. strengthening of local drinking water sources; in-village water supply infrastructure to provide tap water connections; grey water treatment and reuse; and operation & maintenance of water supply systems so as every family gets assured supply of potable water on regular and long-term basis. Village action plans for all 6,877 villages in the UT have been prepared.

In all villages, IEC campaign along with community mobilization is being taken up to make Jal Jeevan Mission, truly a people's movement. Out of 98 water testing laboratories, the UT plans NABL accreditation of 20 labs during current year. Field Testing Kits will be provided at community level for testing of water quality for taking corrective measures.
Rapid progress in Jammu and Kashmir
In the UT of Jammu and Kashmir, the government is confident of providing 100% coverage of tapped water by 2022 to accomplish the ambitious target of providing tap water connection to every rural household of the UT.
Chief Engineer Jal Shakti Department Kashmir Iftikar Ahmed Wani said the officials in the union territory are working round the clock to make the scheme a success.
"We have achieved cent percent coverage of the Functional Household Tap Connection (FHTC) in every rural home under Jal Jeevan Mission. 41,551 households and 10, 407 households have been covered in Ganderbal and Srinagar districts respectively", said Wani.
He added that tap water connections have already been provided to these households and have simultaneously completed the uploading of the data on Jal Shakti web portal.
On October 7 this year, the Administrative Council (AC) – highest decision making body of J&K Government- under the chairmanship of Lieutenant Governor Manoj Sinha, approved the proposal of the Jal Shakti Department to modify the roadmap for ensuring 100 per cent piped water supply in rural areas under Jal Jeevan Mission by December, 2022 owing to the COVID- 19 pandemic induced delays.
Earlier Jammu and Kashmir Government had decided to advance the target of achieving 100 per cent Functional Household Tap Connections (FHTC) under 'Jal Jeevan Mission' (JJM) by December 2022 instead the nation-wide target of year 2024.
An official of the Jal Shakti Department said that under the Jal Shakti Mission all the unconnected rural households shall be provided with Functional Household Tap Connections by December 2022 in three phases.
Under phase-I, Srinagar, Ganderbal, Pulwama, Shopian, Reasi, Samba and Poonch districts shall be covered.
While as in Phase-II, connections in seven districts namely Doda, Udhampur, Kathua, Jammu, Bandipore, Kulgam, and Budgam will commence from June 2021.
The third phase which will begin by December 2021 and connections would be provided in the districts of Anantnag, Kupwara, Baramulla, Ramban, Kishtwar and Rajouri.
According to another senior official, this kind of work in these difficult terrains speaks volumes of the commitment of the people and Govt. to provide basic facilities in rural areas. He said that out of 18.17 lakh rural households in the UT of Jammu & Kashmir, 8.66 lakh (48%) are provided with tap water connections. Jammu & Kashmir plans to provide tap connections in 2.32 lakh households during 2020-21.