FIGHTING CORONA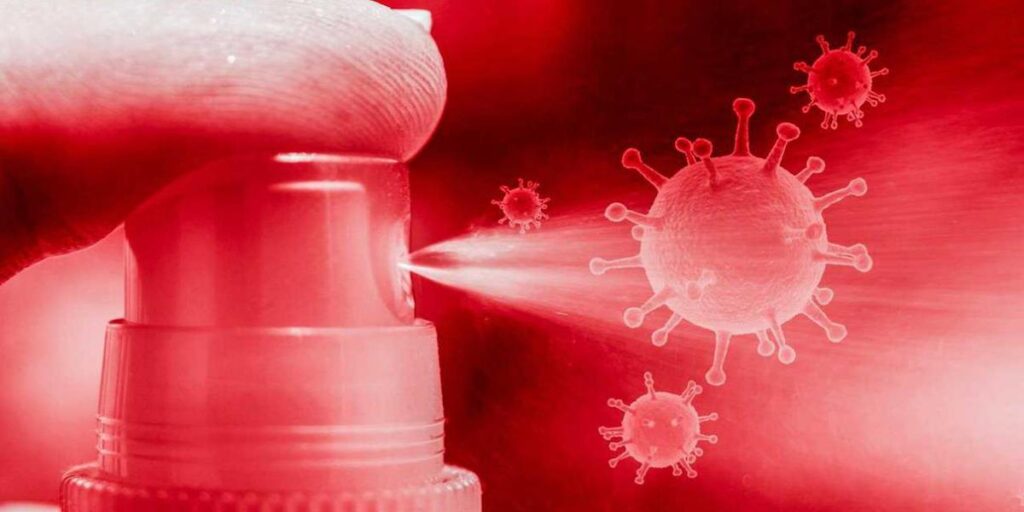 At a time when Covid-19 remains the biggest health hazard all over the world, Hash Nine Systems Private Ltd, in association with Al Shield Company, has introduced HYGIENIC COATING, world's first and ONLY protective coating, tested successfully against SARS COV-2 virus that is responsible for Corona pandemic.
It provides "24 X 7, 180 Days Protection" for "Protection for Offices, Public Spaces, Mass Transport, Malls, Schools, Universities, etc."
The Coating is approved and certified by DRDO (Defence Research and Development Organisation) & RGCS (Rajiv Gandhi Centre for Biotechnology), Thiruvananthapuram.
AI Shield™ coating programme is a comprehensive treatment process specially designed for intensive disinfection and protection of the surface from pathogens. This programme includes Dual-step application process that works in immediately killing and inhibiting the growth of pathogens on treated surface.
Surfaces treated under AI shield™ programme constantly reduces virus, germs, bacteria, and other microorganism host even after routine cleaning.
All chemicals are Non-toxic, Nonflammable, Odorless, Colorless. These chemicals are Non-leaching type, 100% preventive and non-reactionary.
AI Shield™ Self-Disinfecting coating is applied by advance Electrostatic sprayer guns. These services will not just cover the interior surfaces but can also be extended to Air conditioning vents and filters (if required) which are major source for spread of infection.
AI Shield™ is effective against Corona (COVID -19), Staphylococcus Aureus, Escherichia Coli, Community Associated MRSA, SARS, Hepatitis, Rhinovirus, Poliovirus Type 1, H1NI, Salmonella Choleraesuis, Streptococcus Pyogenes, Healthcare Associated MRSA, Avian Influenza, Mumps, Rotovirus, HCV and many more. Coatings are water-based, simple and effective.
AI Shield™ active ingredient have been tested and proven to work on a number of porous and nonporous surfaces in a variety of environments. The bond formed provides durable surface protection that withstands even routine cleaning. The Hygienic Coating is Non-toxic, Non-flammable, odour less, colourless and will not only protect the treated area/surface including vehicles for 180 days but it can also be sprayed on clothes/uniforms, which will then be protected for 60 washes.

Main features of AI Shield™ Hygienic Coating are:
A colourless, odourless, positively charge polymer coating which chemically bonds, virtually irremovable, to the treated surface.
It is an exceptional tool which, in a single application, provides the treated surfaces with antiviral and antimicrobial properties.
Keep surface protected for long time.
Does not migrate from the substrate.
Soft surfaces are Launderable /Cleanable without loss of efficacy.
Continuous action isn't depleted.
No heavy metals, Does not off-gas or emit VOCs.
Is not consumed by microorganisms.
Mechanically interrupts (stabs and electrocutes) the cell membrane.
Does not create an environment that promotes adaptive microorganisms.
BENEFITS :
This process and protection give people peace of mind.
Utilization of this technology creates a healthier environment for you, your patients, clients, and patrons, without the use of harmful chemicals.
Treatment of porous and non-porous surfaces will inhibit germs, viruses, and odor causing bacterias from plaguing your facility with germs and odors. This shows you care, and can lead to more business!
Not only does it appeal to your customers, but it benefits your business as well. Fewer pathogens means few sick days for employees, so your business and team will be operating at its best more.
The attached video shows how it is applied…..