"Bihari" Wins in Seychelles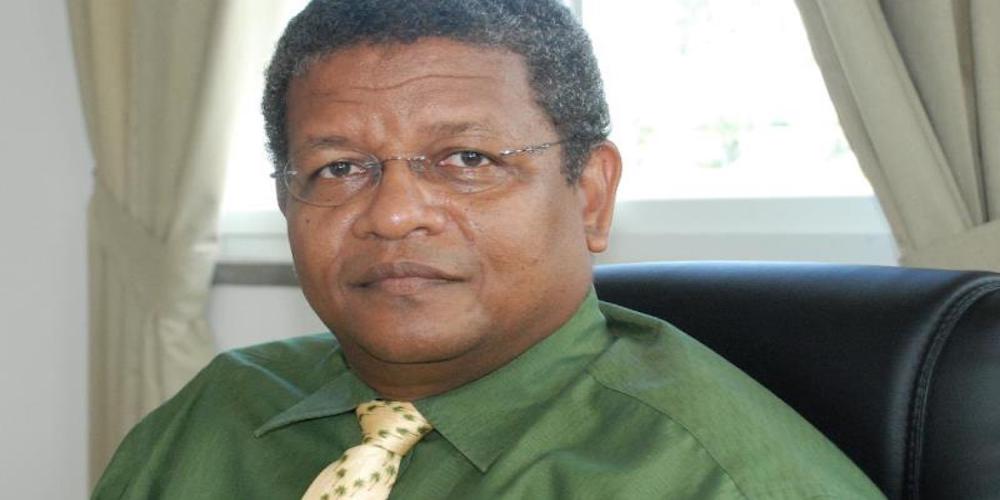 It's Seychelles for now – Bihar can wait.
While elections to the Bihar Assembly are being fought, generating all the sound and fury, a man with roots in Gopalganj in Bihar has just won in Seychelles, an Indian Ocean archipelago, 3,800 Km away.
He is seventh time lucky in the presidential election. After six defeats in a row, Wavel Ramkalawan has romped home, leading his party to victory for the first time since 1977
I met him as part of the team of Commonwealth Observers for the presidential elections that took place in November-December 2015. He was the opposition candidate.
I grew curious seeing a name on the election posters that began with 'Ram…'. A quick consultation with the Google 'Guru' put me wise.
I was wiser when the group called on him. He walked up straight to me and said; "my fore-fathers came from India, from Bihar."
I wanted to ask him many things, but being an Observer, suppressed my journalistic instincts.
He lost that election by a narrow margin. This time over, he has defeated incumbent President Danny Faure decisively by 54.9% to 43.5%. This indicates that the people of the islands, no more than a hundred thousand, are seeking a change.
The Bihar connect should end here. Reports say that in his victory speech, Ramkalawan was conciliatory towards Faure, saying there were "no losers or winners."
In his first comments since winning, he said: "Mr Faure and I are good friends. And an election does not mean the end of one's contribution to one's motherland.
Ramkalawan, 59, is a former Anglican priest and is popular as 'Father'.
India must be keenly watching this development. For, this victory could put a question mark over the future of India developing a naval facility on Assumption Island.
India had signed a pact with Danny Faure's government to develop a naval facility for use by both countries. The plan included the construction of an airstrip and a jetty besides housing infrastructure, all built through an investment of $ 550 million by India. It was billed as India's first overseas naval base.
But Ramkalawan and his Linyon Demokratik Seselwa (LDS) stalled the project for which an initial pact was signed in 2015 when Prime Minister Narendra Modi visited. It was his first to the Indian Ocean region and included stops in Sri Lanka and Mauritius. It was seen as a trip reaffirming India's primacy in the Indian Ocean region against the backdrop of a growing Chinese presence. This was two years before China announced its first overseas naval base in Djibouti in July 2017.
Now, diplomacy must take over. On Sunday, Modi extended his greetings to Ramkalawan. "We look forward to a strengthening of the close and traditional relationship between India and Seychelles under his leadership," Modi said in a Twitter post.
"This is a victory for democracy, a common value that binds India and Seychelles," he said.
The thinking at the moment seems to be that Ramkalawan is someone India can to business given that he is well disposed towards India.
Assumption Island lies situated some 1,100 kilometres southwest of the Seychelles' main island of Mahé. The proposed naval facility development was aimed at helping Seychelles' Coast Guard patrol the nation's Exclusive Economic Zone (EEZ) against piracy, illegal fishing and drug-trafficking amongst others. India was looking to use the facilities for refueling of ships.
In June 2018, then President Faure reportedly said that the project would not be taken forward. But during his India visit, it was agreed that the project would proceed as planned. There has been scant progress since, mainly because of domestic opposition on the ground that a naval facility on Assumption could pose an environmental threat to Aldabra atoll, a UNESCO World Heritage Site and home to the world's largest population of giant tortoises.