Ayushman Bharat-Saving millions of lives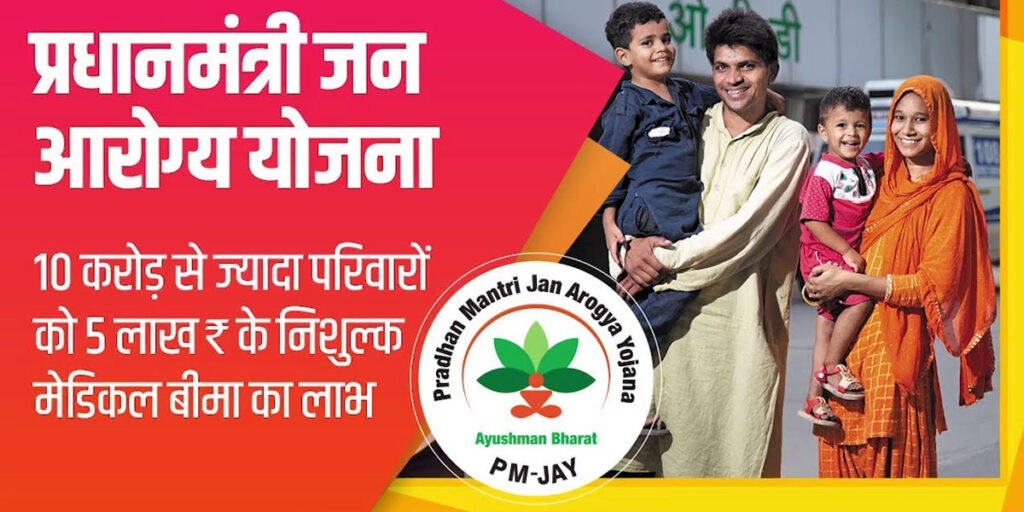 The Prime Minister's ambitious scheme Ayushman Bharat Pradhan Mantri Jan Arogya Yojana (PMJAY) has become a major lifesaver for poor families with the number of beneficiaries crossing 1 crore mark and becoming a saviour during COVID-19 pandemic.
Ayushman Bharat – Pradhan Mantri Jan Arogya Yojana (PMJAY), and Health & Wellness Centre – the world's largest fully government-funded health insurance scheme is proving to be a boon for the poor with the number of beneficiaries over 1 crore. The objective behind the launch of PMJAY has been to help reducing the massive expenditure on hospitalizations, which pushes 6 crore people into poverty every year, and will help mitigating the financial risk arising out of traumatic health conditions in these families. While speaking from the Red Fort on August 15, 2018, the Prime Minister announced the launch of the world's biggest healthcare scheme. Later on September 23, 2018, true to his working style, he launched the scheme as PMJAY. As the Prime Minister has utmost concern for the uplift of poor, the hallmark of this scheme is that it provides health cover of Rs 5 lakh per family per year for secondary and tertiary level healthcare through hospitalization. The scheme reaches to over 10.7 Crore poor and vulnerable families i.e. more than 50 crore targetted beneficiaries. There is no cap on the family size under the scheme.

During the COVID-19 pandemic, the success of country's public health system particularly in the rural hinterland was reflected through continued operationalization of the Ayushman Bharat Health and Wellness Centers (AB-HWCs) and continued delivery of non-COVID essential health services while meeting the urgent task of prevention and management of COVID-19. An additional 13,657 HWCs were operationalized between January and July 2020 which ensured that an array of healthcare reaches the vast community of citizens they serve. As on July 24, 2020, a total of 43,022 HWCs are operational across the country. In the month of July, 2020, a total of 44.26 lakh people were benefitted from the health and wellness services being provided by the AB-HWCs. The cumulative footfall in the HWCs since their inception on April 14, 2018 rose to 1,923.93 lakhs. This is a testimony to the foundational work of the HWCs. They have played a pivotal role in ensuring that nonCOVID essential services are not hampered.
Key Features of PMJAY
PMJAY provides cover to Rs 5 lakh per family per year for secondary and tertiary care hospitalization across public and private empanelled hospitals in India
Over 10.74 crores poor and vulnerable entitled families (approximately 50 crore beneficiaries) are eligible for these benefits
It provides cashless access to healthcare services (indoor) for the beneficiary at the hospital
Social Welfare: The objective is to ease the financial burden on poor families due to serious ailments which incurs heavy cost on hospitalization.
It doesn't have any restrictions on family size, age or gender
All pre-existing conditions are covered from day one
Benefits of the scheme are portable across the country i.e. a beneficiary can visit any empanelled public or private hospital for cashless treatment
Public hospitals are reimbursed for the healthcare services at par with the private hospitals( The exclusive scheme has 1,350 medical packages, which include surgery, day care treatment, medicines, diagnostics and treatment. It slso gives more cover than the previous schemes which helps small and government hospitals to improve upon their infrastructure)

Employment generation: The scheme has a provision of appointment for approximately 1 lakh Ayushman Mitra. Apart from that, it will generate other employment opportunities. The role of Ayushman Mitra is to coordinate between hospital and patients. One more aspect of the scheme is that on average, approximately 17,000 people are getting benefitted every day.
How one can avail the benefit: The Central Government and State Governments prepare the list of eligible beneficiaries. After that the selected family gets the family identification number. Only those selected families are eligible to avail the benefits of PMJAY. People, who were included in February 28, 2018 National Health Insurance Scheme, can also avail benefits of the scheme. One can find his/her name by a click on website link https://pmjay.gov. in/ on an option 'Am I also a beneficiary?'
The statistics can be presented from dashboard.pmjay.gov.in/publicdashboard/